HAMMETT UNDONE
HAMMETT UNDONE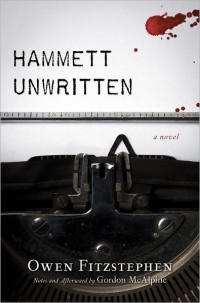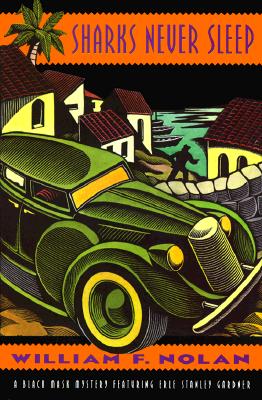 No writer enjoys receiving a bad review of their work. Sometimes the reviewer pinpoints a genuine weakness and the writer benefits from constructive criticism. Many times, the writer is left feeling the reviewer was influenced by petty jealousy or an unspecified bias or was just fond of exercising the power of the pen to tear others down and amuse their own regular readers. I don't enjoy receiving bad reviews and I can't say I enjoy writing them either. If I take the time to read a book, I want to walk away having felt it was time well-spent.
I am not a fan of Hammett Unwritten by Gordon McAlpine writing as Owen Fitzstephen. McAlpine is a good writer. I do not have much in the way of constructive criticism to offer. I disliked his book because I am biased. I considered dropping the review entirely. After all, why make an enemy of the author or his friends? Nothing is worse than typing the title of your book in a search engine only to find some hack tearing you to shreds for no good reason. It was the recognition of my bias against the book that I felt justified sharing why it rubbed me the wrong way.
I revere the work of Dashiell Hammett. Beyond the books and short stories, I've read every Hammett biography and critical analysis I could find. I've read his published letters. I've read works of fiction involving Hammett as the principal character. Some, such as Joe Gores's Hammett and Ace Atkins's Devil's Garden, were brilliant works that rang true in their portrayal of Hammett the man and their evocation of Hammett's writing style. Others, such as William F. Nolan's Black Mask Boys series and McAlpine's Hammett Unwritten, left a bad taste solely because I wanted to love the books, but walked away disappointed.
William F. Nolan is also a very talented writer who knows Hammett inside out, as he demonstrated in the past. His concept of a mystery series teaming the three premier hard boiled writers from the Black Mask pulp magazine playing detective should have worked, but didn't. The principal flaw being that Nolan cheats in having Hammett, Raymond Chandler, and Erle Stanley Gardner appear to be friends who enjoyed one another's company. The other fatal error is that Nolan did not craft hard boiled mysteries representative of each writer's style, but rather light-hearted valentines to 1930s Hollywood. Nolan's series offered great titles and the concept was a strong one, but all three books left me disappointed. They were lightweight fiction in which real people behaved nothing like they did in real life. This is a far more wasted opportunity considering the larger than life personalities Hammett and Chandler possessed.
At the end of his life, Joe Gores was awarded the ultimate honor in obtaining the permission of Hammett's Estate to become the only author allowed to craft a new work featuring Hammett's classic characters. Spade & Archer was a highly enjoyable prequel to The Maltese Falcon. It was not a work that could stand on its own merits; but as a tribute to a master of the genre, it worked splendidly. It also gave Gores the opportunity to cannibalize a particularly memorable back alley fight sequence from his earlier Hammett novel. Of course, it was a once in a lifetime opportunity. Most authors will never get a chance at writing a new case for Sam Spade.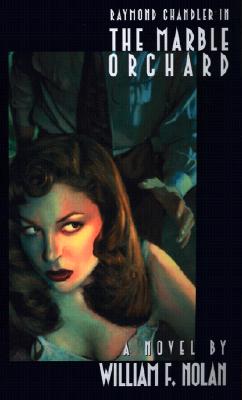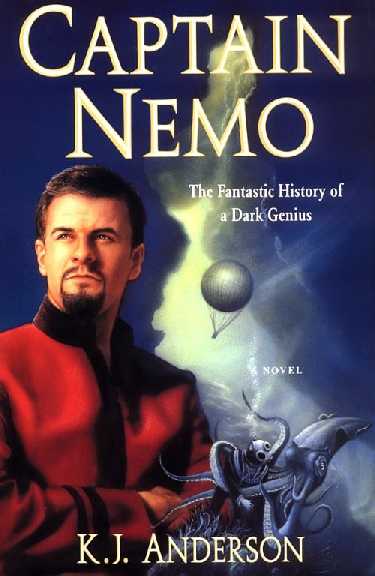 This brings us to Gordon McAlpine's new book, Hammett Unwritten. McAlpine's concept is to blend meta-fiction with meta-biography. Hammett's last case in his days as a Pinkerton detective is the Black Falcon case which McAlpine enjoys crafting as a thinly veiled variation of The Maltese Falcon. This gives McAlpine the ability to further blur the line between fiction and biography.
The concept is a simple one. The Black Falcon is a mystical relic that enables a seventh grade dropout like Hammett to become an influential bestselling author. When he gives the Falcon away as a worthless paperweight in 1934, he is struck with writer's block that plagues him to the end of his life. McAlpine weaves a mystery that threads its way through the last twenty-five years of Hammett's life and by the end pulls not one but two surprise twists on the reader and Hammett. So with a clever concept by a talented writer who knows Hammett's life, what is my bias against the book? It lies in the approach.
Likewise, much of steam-punk fiction rubs me the wrong way because its characters often use the vernacular and display the mores of the present. Steam-punk authors rarely play fair with the time period. It strikes me as ignorant and lazy not to take the time to get it right and portray people as they really were. The sub-genre certainly revitalized countless properties and many readers adore it, but I have a bias against it.
A number of years ago, another talented writer, Kevin J. Anderson, delved into the world of Jules Verne by likewise blending meta-fiction and meta-biography. I dislike the idea of a contemporary author crafting a story about a classic writer encountering adventures that inspire their most famous works. Much like steam-punk fiction, the approach strikes me as ignorant and lazy. The very idea of talented writers offering a rehash purporting to be the true story behind a classic leaves me puzzled. It seems a waste of time and talent when I'd love to see these same writers do something original and inventive with the characters instead. As a gimmick, the concept just rubs me the wrong way.
I wanted to love McAlpine's book and there is one chapter within the book that is a gem. There is a moving flashback to 1908 where young Hammett is told by his mother he will need to set aside his education and love of books to start working at the railroad to support his family. McAlpine perfectly captures the boy's heartbreak at having his dreams cut short by harsh reality. His mother gathers up his books and magazines (including the new Sherlock Holmes mystery that Hammett was reading in bed) and takes away these childish things and tells him he has to become a man. It is a wonderful scene that showcases McAlpine's gifts as a writer and his understanding of human nature. Sadly, my dislike of the overall concept left a bad taste for the book itself, so I'll choose to remember that one scene that rang true for Hammett, for McAlpine, and for every other kid who dreamed of escaping to a better world of fiction from the harsh reality of life.
---
William Patrick Maynard was authorized to continue Sax Rohmer's Fu Manchu thrillers beginning with The Terror of Fu Manchu (2009; Black Coat Press). It was followed by a sequel, The Destiny of Fu Manchu (2012; Black Coat Press). Next up is a collection of short stories featuring an original Edwardian detective, The Occult Case Book of Shankar Hardwicke and a hardboiled detective novel, Lawhead. To see additional articles by William, visit his blog at SetiSays.blogspot.com