Book Jewelry by Emily Mah Jewelry Designs
Book Jewelry by Emily Mah Jewelry Designs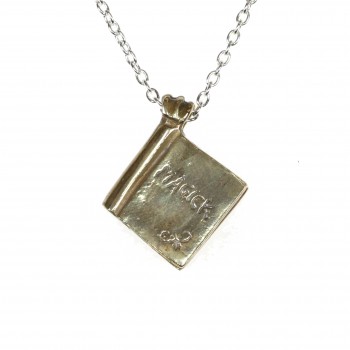 Emily Mah Jewelry Designs is a company I formed when I decided that raising two small children; writing speculative fiction short stories, romance novels, and jewelry making articles; taking classes in new jewelry media; selling jewelry on Etsy; and figuring out how to stay within my husband's student stipend budget in London weren't keeping me busy enough. I was merely overstretched, not fully flirting with insanity, and as a Clarion West survivor and law school graduate, I found that abnormal. So I decided to make use of my law degree, Clarion West connections, and jewelry making skills.
I contacted my workshop-mate, Stephanie Burgis, author of The Un-ladylike Adventures of Kat Stephenson, a middle grade fantasy trilogy set in Regency England. The first book, Kat Incorrigible came out this year in the US (it was released last year in the UK as A Most Improper Magick). Though Steph and I are both Americans, we live as ex-patriates in the UK – me in London and she in Wales. She was immediately in support of the idea and has been the ideal business partner, which is to say, she's maintained her enthusiasm and been endlessly forgiving as I hit dead ends, overrun self imposed deadlines, and bumble my way through this whole venture. I send her what free jewelry I can to show my gratitude.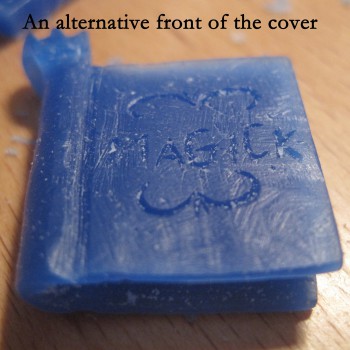 And now, months later, our collaboration is taking shape. I've produced three designs, a pendant that I released at the same time that Kat, Incorrigible hit bookstores, a pair of earrings that debuted at the launch party for the second book, A Tangle of Magicks (this will be released as Renegade Magic in the US next year), and a charm bracelet that just went on the market about an hour before I sat down to write this post. One might ask, how big is the market for book tie-in jewelry like this? I have no idea. Ask me in a year or two. What I can talk about, though, is how we started this venture.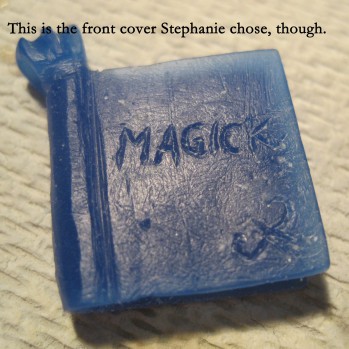 Before I did any work on any jewelry, Stephanie and I hammered out a contract for derivative rights. This is essential. Though we are friends, the best way to stay friends is to have a clear agreement on which to hang expectations. I have no right to reference her works without her permission. In some cases, I would also have to check with her agent and/or publisher about merchandizing rights. Not all authors own theirs, so they can't sell them to you. Also important to note, I bought the rights. These have value, and I had to pay for them.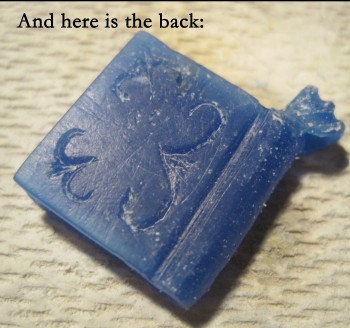 Next came the fun part. I got out some carving wax and files and got to work, first on the pendant. That one I did draft after draft of, and sent pictures to Stephanie for her approval. The market niche I am after is jewelry designed exactly as the author wants. How many times have you heard authors lament the fact that their covers don't resemble their characters or book scenes at all? Now, I don't mean to put down publishers there. Often they have a good marketing reason for the cover art, but I wanted to provide a product that looked just as the author wanted. Her fans can buy it, knowing that it is what she envisioned.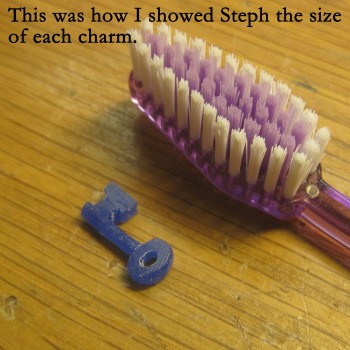 Once I had the design and put said design into production, I needed to find the best place to distribute. Etsy was not it. Few people even looked at the jewelry there, and it didn't fit in with the rest of my range. So I'm angling to get on Amazon, which is easier said than done. Jewelry is a controlled category there, so I've applied and await their answer. In the meantime, I've got the book jewelry on Artfire, where it can be bought through Amazon checkout and added to Amazon wish lists.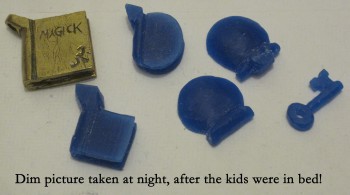 I'm also working to distinguish my book jewelry lines with custom packaging that references the author and her website. I want to tie the jewelry to her brand, since it is her intellectual property that provides the inspiration. Because our budget is tight, this means plain white boxes with custom stickers of the logo I designed for the line.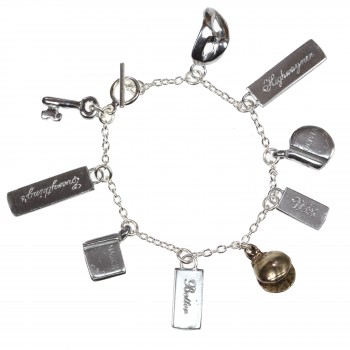 With luck, I hope to find the right market niche for these pieces and get this little business off the ground. I'd love to be able to do pieces for more authors, as the design process is what I truly enjoy about this. At this time, I'm only considering fantasy books – best to keep my range focused for now. I know I'm not the only book jeweler in the world, but I think I've got one of the smallest, and thus most flexible, operations. We'll see how that pays off!
The jewelry is all currently at www.bookjewelry.artfire.com. Stephanie Burgis is also giving away a copy of the bracelet here.