Sam Raimi to Direct World of Warcraft, or What's Wrong With Video Game Movies?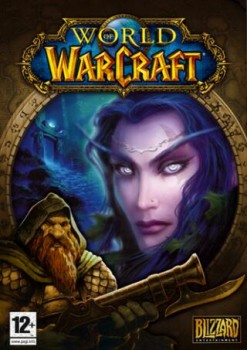 Come with me, if you will, to a magical, improbable land. A land where ideas and craft outweigh brand recognition and marketing potential, where films are the visions of writers and directors rather than of moneyed committees, and where the word 'remake' is most commonly associated with smoothing the bedsheets after a midday nap. It's a place perhaps more fantastic than worlds of warring orcs and elves, since at least the orcs and elves are behaving according to their nature.
Blizzard — world-straddling giant of the video game industry — just issued a press release saying that Sam Raimi of Evil Dead and Spiderman fame has signed on to direct a movie based on Blizzard's megaton MMORPG hit World of Warcraft. This interests me on a lot of levels, though as one of the mere thirty or so people in North America that has never actually played World of Warcraft I can't really discuss it from the angle of a fan.
In fact, I may be spectacularly ill-equipped to talk about this at all. When I heard that WoW — as World of Warcraft is affectionately known to its fans (it's also called Warcrack, as many a neglected girlfriend can well-attest) — was potentially being made into a film, I said to myself "Oh great, another video game movie," closely followed by "Oh great, something to blog about at BG!" I then did my best to be charitable and think of all the video game movies I liked. Drawing a blank, I ransacked the little gray cells for examples of video game movies I'd actually seen. Coming up with nothing, I then went to that resource of first-resort for the google generation, Wikipedia, for a list of films based on video games and confirmed my suspicions.
They all suck.