The Witch Bottle, or How to Catch a Witch With a Bit of Pee and Some Pins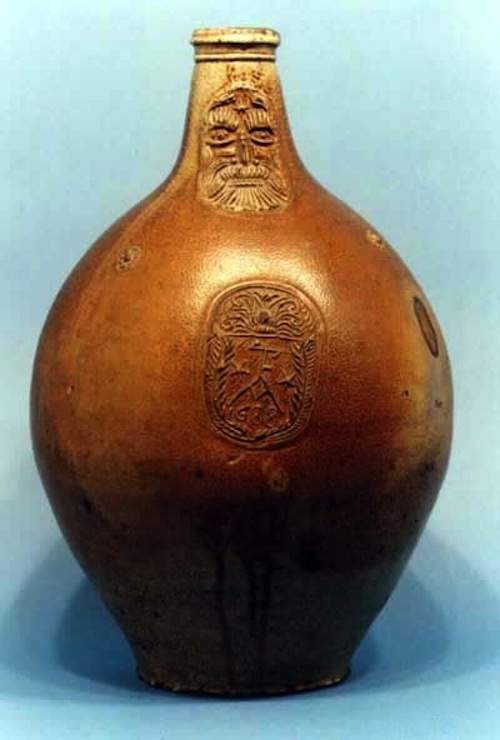 Are your cows dying? Do your chickens no longer lay eggs? Are you suffering from gout, shingles, or a really bad case of the clap? Do you suspect a witch might have it in for you?
Never fear, for now you can piss your troubles away with the witch bottle! Put your urine and a few other knick knacks into a jug, and that troublesome witch will go curse someone else's farm. Or better yet, die.
Witch bottles were one of the many articles of folk magic used in England in the early modern period. Like with all folk practices, the details varied widely while retaining some basic similarities. A victim of the witch, or a special witch hunter, would fill a bottle with the victim's urine. Other articles might be added such as bent nails or pins, thorns, hair, fingernail clippings, and bits of naval fluff. The bottle was then carefully stoppered.