Birthday Reviews: William Sanders's "When This World Is All on Fire"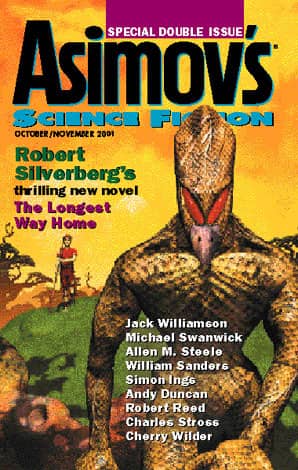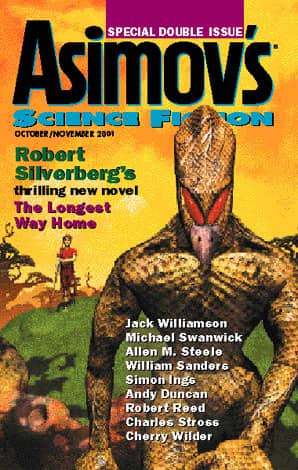 William Sanders was born on April 28, 1942 and died on June 29, 2017.
Sanders wrote under his own name as well as the pseudonym Will Sundown. His novels included Journey to Fusang, The Wild Blue and the Gray, The Ballad of Billy Badass and the Rose of Turkestan, J., and, under the Sundown name, Pockets of Resistance and The Hellbound Train. Sanders has also written mysteries and the non-fiction Conquest: Hernando de Soto and the Indians, 1539-1543. From 2006 to 2008, he edited the online magazine Helix.
In 1989 Sanders was a nominee for the John W. Campbell, Jr. Award for Best New Writer. He won the Sidewise Award for Alternate History for his stories "The Undiscovered" and "Empire." "The Undiscovered" was also nominated for the Hugo, Nebula, and Theodore Sturgeon Memorial Award. His story "Dry Bones" was also nominated for the Nebula and Sturgeon and Sanders was also nominated for the Sturgeon Award for "Jennifer, Just Before Midnight." In 2008, he and Lawrence Watt-Evans were nominated for the Hugo Award for editing the Semiprozine Helix.
"When This World Is All on Fire" was originally published by Gardner Dozois in Asimov's Science Fiction in the October-November 2001 issue. Dozois included it in The Year's Best Science Fiction: Nineteenth Annual Collection and Sanders used it in his two short story collections: Are We Having Fun Yet? American Indian Fantasy Stories and East of the Sun and West of Fort Smith. Grace L. Dillon reprinted the story in Walking the Clouds: An Anthology of Indigenous Science Fiction.
The world of "When This World Is All on Fire" has been ravaged by climate change, which has caused a rise in sea levels and temperatures making coastal areas and parts of the American south uninhabitable. For the Indians on the reservation in North Carolina, this means having to deal with a constant stream of white squatters who feel they should have access to the Indians' open lands, a solution that the Indians and their police force disagree with.
Although climate change has caused the refugee problem, the story is more about the interaction between one of the Indian deputies, Davis Blackbear, and a family of squatters he had to chase off the reservation. The encounter should have been brief and Blackbear did his best to de-escalate it, but he found himself enamored by the squatters' young daughter's singing voice. When he sees her in a nearby town a couple weeks later, he steps in to stop her from being arrested.