October Is Hammer Country: The Curse of the Werewolf (1961)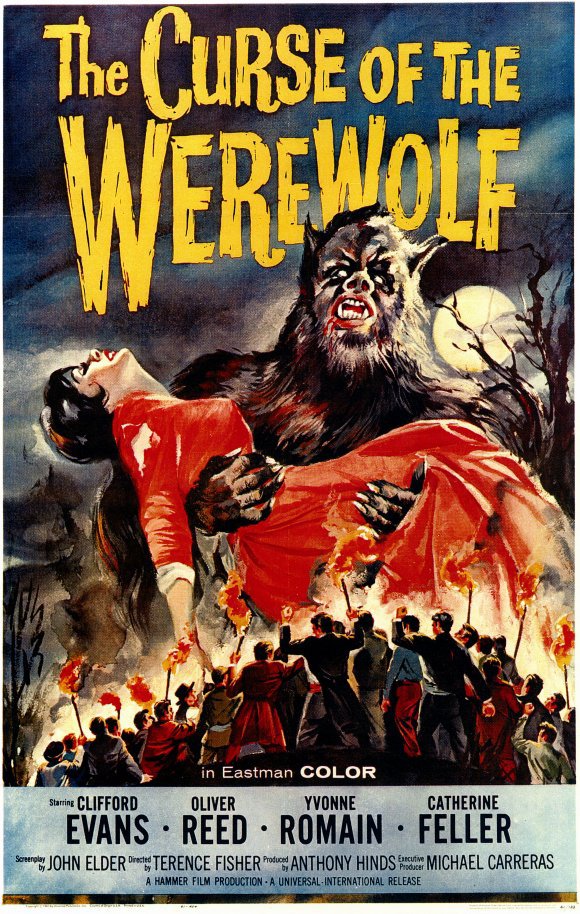 On the second week of October, Hammer Films gave to me … one Oliver Reed werewolf, and I guess that's all I need.
By 1961, the Gothic horror machine at Hammer Film Productions had unleashed Frankenstein, Dracula, and the Mummy. Now partnered with Universal International and free to use the studio's classic monsters, it was inevitable that Hammer tackled The Wolf Man next. Universal, however, purchased the rights to Guy Endore's 1933 novel The Werewolf of Paris and asked Hammer to adapt that. Instead of a Hammerized version of the tragedy of Lawrence Talbot, we got a much different type of lycanthrope movie, The Curse of the Werewolf. Which is fine, because The Curse of the Werewolf is pretty darn great. Director Terence Fisher and the production team working out of Bray Studios were in peak form, and Oliver Reed, in his first starring role, ripped ferociously into a part so suited to his talents that it feels like the start of a comedy bit.
There was no feasible way for Hammer to make a straight adaptation of The Werewolf of Paris on a $100,000 budget. Producer Anthony Hinds was stunned when he first read the novel to discover epic scenes of warfare and street fighting in the Franco-Prussian War and the Paris Commune. With no money to hire a screenwriter, Hinds took on the job himself, using the writing pseudonym "John Elder" for the first time, and looked for a way to squeeze a werewolf script into the budget. One cost-saving maneuver was relocating the story from nineteenth-century France to eighteenth-century Spain so the movie could be shot back-to-back on the sets for The Rape of Sabena, a Spanish Inquisition movie co-financed with Columbia. Hammer chairman James Carreras canceled The Rape of Sabena because of concerns raised by the British Board of Film Censorship, but the sets were already built, so The Curse of the Werewolf continued ahead with the Spanish setting. It would also run into grief with the BBFC; considering some of the sexually violent content, it's amazing The Curse of the Werewolf made it through production while the Inquisition movie never got off the blocks.