Birthday Reviews: David Langford's "Waiting for the Iron Age"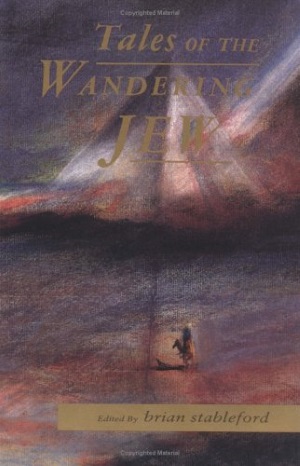 David Langford was born on April 10, 1953.
Langford may be best known as the holder of twenty-one Hugo Awards for Best Fan Writer, including an unprecedented nineteen year winning streak. During that time he also won six Hugo Awards for Best Fanzine for Ansible and a Best Short Story Hugo for "Different Kinds of Darkness." In 2012, he won his 29th and most recent Hugo for Best Related Work for The Encyclopedia of Science Fiction, Third Edition, edited with John Clute, Peter Nicholls, and Graham Sleight. Langford has tied with Charles N. Brown for the most Hugo Awards won.
In addition to his Hugo Awards, Langford has won a FAAN Award for Best Fan Writer at Corflu, and three British SF Awards, for his short story "Cube Root," his non-fiction Introduction to Maps: The Uncollected John Sladek, and the Encyclopedia of Science Fiction. His Ansible Link column won a Non-Fiction British Fantasy Award. In 2002, Boskone awarded Langford a Skylark Award.
"Waiting for the Iron Age" was originally published by Brian Stableford in the anthology Tales of the Wandering Jew in 1991. Langford later included it in his collection Different Kinds of Darkness.
Langford explores the life of the immortal in "Waiting for the Iron Age." His narrator is unidentified, but has clearly lived for millennia and has acquired and retained knowledge over that time, although it is also clear that at various times throughout his lifespan he's undergone a series of rebirths of a sort, which don't imply death, but do indicate a new start in life. During the Twentieth Century the narrator acquires the scientific terms to discuss his situation and begins to use scientific theories to express himself and a prognosis for his future.
"Waiting for the Iron Age" lacks a plot, focusing on the philosophical with a strong dose of the mathematical to look at the situation the narrator finds himself in. The lack of a storyline will make the story less accessible to many readers, but Langford does offer a distinctive take on the mental processes of someone who has lived an extremely long time with no end in sight.