Tobe Hooper Is Dead … Long Live Lifeforce!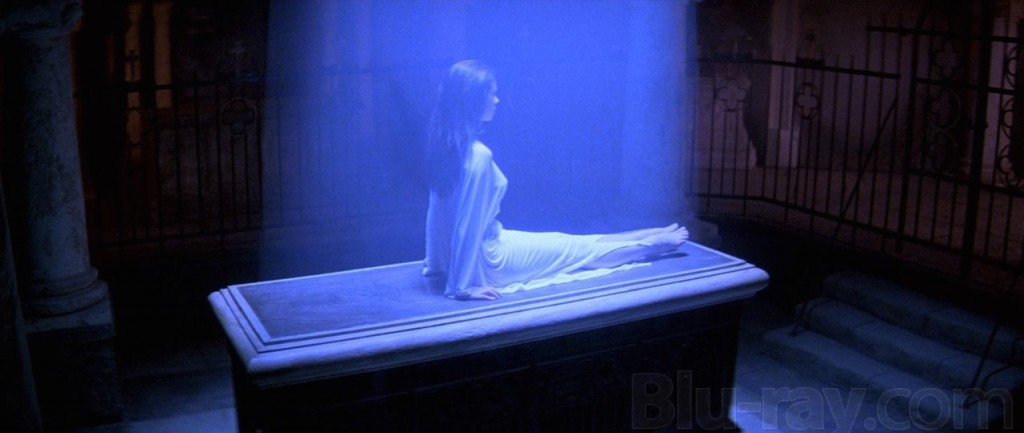 Director Tobe Hooper, the man who helped alter horror forever in the transgressively transformative 1970s with the original Texas Chain Saw Massacre, died at age 74 last weekend. Although the 1974 Chain Saw Massacre (yes, it's two words, dammit) is Hooper's most important work, he leaves behind a filmography of strange and, shall we say, eclectic quality. His other movies include the swamp-sploitation Eaten Alive; a notorious Stephen King adaptation, The Mangler; a quite good Stephen King television adaptation, Salem's Lot;  a remake of Invaders from Mars; his own black-comedy sequel to Texas Chain Saw Massacre (now with Chainsaw as a single word); a likable classic-era slasher, The Funhouse; and a remake of '70s sleaze The Toolbox Murders.
There's also a film called Poltergeist on his resumé. The most financially successful movie of Hooper's career, it also has a large asterisk next to it, as the question of who actually directed the film remains a point of contention. I'm not rehashing that debate now, because I have a bizarre nude space vampire epic to look at.
Lifeforce, Hooper's 1985 science-fiction horror film, is receiving plenty of press in the wake of the director's death. The Texas Chain Saw Massacre is his principal legacy, but most people would rather not relive this existential nightmare of brutality for the purpose of a eulogy. Despite the minimal amount of on-screen gore — the film is far bloodier in memory than actuality — this original visit to a backwoods Texas family of cannibals is a descent into unrelieved madness that leaves most audiences scarred. My first viewing The Texas Chain Saw Massacre is still one of the most depressing movie-watching experiences of my life.
Watching Lifeforce, however, is all about joy. This is a sprawling, wonderful, insane, bizarre, ridiculous, beautiful work of big-budget dementia. It should not exist. Not as a $25 million tentpole movie in the same summer as Back to the Future.