The Golden Age of Science Fiction: "The Sonic Flowerfall of Primes," by Andrew Joron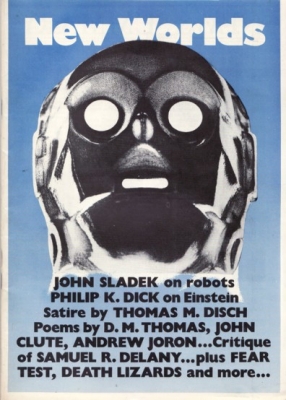 The Rhysling Awards, named for Robert A. Heinlein's poet from "The Green Hills of Earth," were established by the Science Fiction Poetry Association in 1978. Both the association and the award were founded by Suzette Haden Elgin. Each year, awards are given for Short Form poetry and Long Form poetry. The first award for Long Form poetry was won by Gene Wolfe for "The Computer Iterates the Greater Trumps." In 1980 Andrew Joron won the award for "The Sonic Flowerfall of Primes," first published in New Worlds #216, September 1979, edited by Charles Platt.
Poetry often does not lend itself to literal interpretation, and Andrew Joron's "The Sonic Flowerfall of Primes" is an excellent demonstration of that. Even just trying to understand the poem's title in a literal or concrete manner is setting the reader up for failure since the words, when taken together, seem to lack any cohesion or coherence.
In fact, Joron seems to revel in the ambiguity of the title and the poem itself, which is narrated by unidentified beings which might be aliens, possibly some form of fauna, or an artificial intelligence, although the narrator does seem to identify variations of gender.  The poem, which has numerous stanzas, begins by painting a picture, vague though it may be, of the world in which it takes place.  This is followed by lyrical language which incorporates imagery of music as two lovers meet, again, ambiguous as to their identities.