Birthday Reviews: Gahan Wilson's "The Sea Was Wet as Wet Can Be"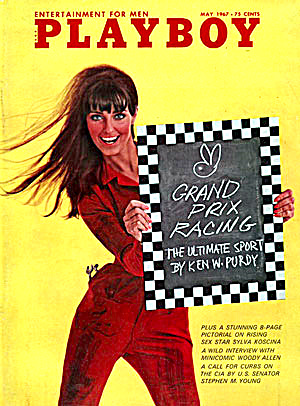 Gahan Wilson was born on February 18, 1930 and is best known as a cartoonist with a very identifiable style. For many years, his bust of H.P. Lovecraft was used as the trophy for the World Fantasy Award. His cartoons have appeared in The Magazine of Fantasy and Science Fiction as well as more mainstream publications like Collier's, The New Yorker, and Playboy.
Although most notable as an artist, Wilson has published several short stories and wrote a movie review column for The Twilight Zone Magazine and a book review column for Realms of Fantasy.
"The Sea Was Wet as Wet Can Be" is one of Wilson's few short stories and was originally published in the May 1967 issue of Playboy Magazine and reprinted in The Playboy Book of Horror and the Supernatural. It has since been reprinted several times, including in Fantasy: The Literature of the Marvelous, edited by Leo P. Kelley, Gahan Wilson's Favorite Tales of Horror, Blood Is Not Enough, edited by Ellen Datlow, who also reprinted it in Sci Fiction, Wilson's collection The Cleft and Other Odd Tales and his Gahan Wilson: 50 Years of Playboy Cartoons, Otto Penzler's The Vampire Archives, and the Vandermeers' The Weird. It was also reprinted in the December 2015 issue of Alfred Hitchcock's Mystery Magazine. In 1986, the story was translated into French.
Just as Wilson's cartoons demonstrate a dark sense of humor, "The Sea Was Wet as Wet Can Be" offers a similar outlook on life. Based on the poem "The Walrus and the Carpenter" from Lewis Carroll's Through the Looking Glass, and containing a significant portion of Carroll's text, Wilson recasts the oysters of the poem as a group of people picnicking on the strand.
One of their number, Phil, doesn't quite feel at home with the rest, himself cast as the oldest oyster of the poem, and decides that he is going to change his life's circumstances. Into this rather glum party, two interlopers come, and the characters in Wilson's story compare them to the Walrus and the Carpenter of Carroll's poem. Wilson never defines who, or what his Walrus and Carpenter are, although he provides them with names.