Now Streaming: The One I Love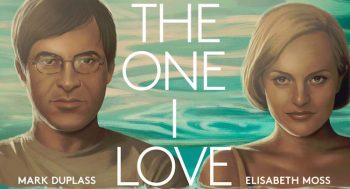 The One I Love is the feature film debut of director Charlie McDowell and stars Mark Duplass and Elisabeth Moss. It was released in 2014. Although the film begins as a reasonably straightforward getaway for Ethan (Duplass) and Sophie (Moss) at the advice of their therapist (Ted Danson), the story quickly takes a quirky turn, giving it the feel of an episode of The Twilight Zone produced for the big screen.
The first scene makes it clear that at some point prior to the movie, Ethan cheated on his wife, Sophie. Flashbacks show the start of their relationship when everything was fresh and exciting as well as their failed attempts to rekindle those feeling. After listening to them, their therapist offers them access to a country house where they can rediscover each other in a secluded environment, noting that several of his patients have successfully made use of the house.
Upon arriving at the country estate, Sophie and Ethan discover there is a main house and a guest house, both of which they have full access to. After a first night getting used to their surroundings, they begin to explore separately. They also notice some oddities, for instance, Sophie prepares a breakfast of bacon and eggs for Ethan, who comments that she hates it when he eats bacon. Things get even weirder when Sophie mentioned how great the sex was the night before and Ethan has no recollection of having sex with her.