Birthday Reviews: T.E.D. Klein's "The Events at Poroth Farm"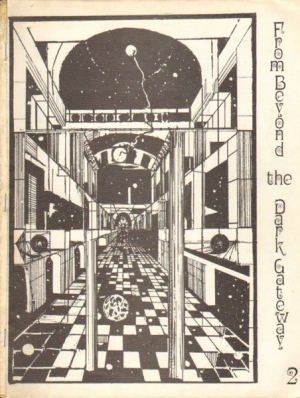 T.E.D. (Theodore Eibon Donald) Klein was born on July 15, 1947.
In 1986, Klein won the World Fantasy Award for his Novella "Nadelman's God" and also won the August Derleth Fantasy Award for his novel The Ceremonies. In 2012, World Horror Con named Klein a Grand Master. He was a two-time nominee for the coveted Balrog Award and was nominated for the World Fantasy Award seven times.
Klein's first story was "The Events at Poroth Farm," originally published in the fanzine From Beyond the Dark, edited by Edward P. Berglund in December 1972. Despite its fannish origins, the story was picked up by Richard Davis for The Year's Best Horror Stories No. 3 and was translated into German for publication in that anthology. The story was also nominated for the World Fantasy Award and Gahan Wilson included it in First World Fantasy Awards. In 1984, Klein expanded the story to novel length and published it as The Ceremonies. The novella was published as a chap book in 1990. David Drake and Martin H. Greenberg reprinted it in A Century of Horror: 1970-1979 and Scott David Aniolowski included it in Return to Lovecraft Country. The story was also included in Eternal Lovecraft : The Persistence of H. P. Lovecraft in Popular Culture, edited by Jim Turner. Klein used it in his collection Reassuring Tales and S.T. Joshi used it in the anthology American Supernatural Tales. Peter Straub used it in American Fantastic Tales: Terror and the Uncanny from the 1940s to Now. Klein revised the story in 2012 for inclusion in the e-book The Cthulhu Mythos Megapack.
"The Events at Poroth Farm" is a Lovecraftian tale told as a series of diary entries bookended by a prologue and epilogue by the diary's author, who has managed to survive the horror on the isolated farm where he rented a room for three months.