Birthday Reviews: Octavia E. Butler's "The Book of Martha"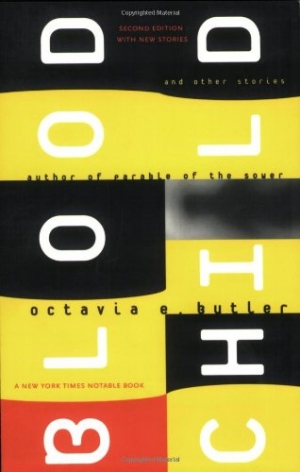 Octavia E. Butler was born on June 22, 1947 and died February 24, 2006.
Butler earned a Hugo Award in 1984 for her short story "Speech Sounds."  In 1985 her novelette "Bloodchild" received both the Hugo and the Nebula Award. She received a second Nebula Award in 2000 for the novel Parable of the Talents. In 2010 she was posthumously inducted into the Science Fiction Hall of Fame. She received the SFWA's Solstice Award in 2012. Kindred: A Graphic Novel Adaptation, based on her 1979 novel Kindred, earned her and Damian Duffy a Bram Stoker Award in 2018. She had several other award nominations as well.
Butler's sold "The Book of Martha" to Ellen Datlow for publication in SciFiction on May 21, 2003. David G. Hartwell and Kathryn Cramer picked the story up for Year's Best Fantasy 4 the following year and in 2005, Butler included it in the second edition of her story collection Bloodchild and Other Stories. It was reprinted by Marleen S. Barr in Afro-Future Females: Black Writers Chart Science Fiction's Newest New Wave Trajectory, published by Ohio State University Press and finally in Peter S. Beagle's anthology The Secret History of Fantasy.
One of the questions theologians argue with regard to God's nature is why an omnipotent and benevolent God would permit evil in the world. In "The Book of Martha," Octavia E. Butler explores that question in a dialogue between Martha, an African-American writer, and God, who has summoned her to allow Martha to make a single change to humanity in an attempt to improve it.
Among the givens of Butler's world is that God is insistent that humans have free will. Because of this, God's omniscience doesn't exist. When Martha asks God to help her model behavior based on her change, he can advise based on experience (and possibly earlier similar experiments), but God claims not to know the consequences for sure.
The discussion not only explores the law of unintended consequences, but also takes on what qualities a leader should have. Martha was chosen for the job not only because of her life experiences, but also because she cares about people and is worried that she might inadvertently cause harm. When Martha raised the question of creating a Utopiean society, the conversation turns to deconstructing what a Utopia would actually entail.