Birthday Reviews: Terry Dowling's "The Last Elephant"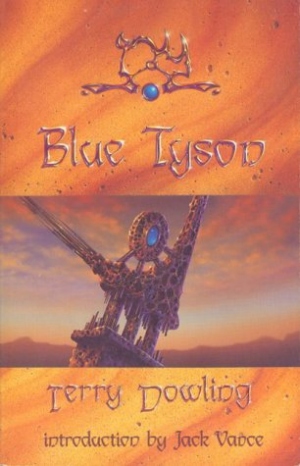 Terry Dowling was born on March 21, 1947. Most of Dowlings fictional output is at short story length, although the stories about Tom Rynosseros are connected and have been collected in four volumes. Dowling has also published the novel Clowns at Midnight. He edited the anthology Mortal Fire: Best Australian SF with Van Ikin and worked with Richard Delap and Gil Lamont to edit The Essential Ellison.
Dowling has received four Aurealis Awards and twelve Ditmar Awards. In 1988, he won the Ditmar for Best Long Fiction for his story "For as Long as You Burn" and the Ditmar for Best Short Fiction for "The Last Elephant." His collection Basic Black: Tales of Appropriate Fear won an International Horror Guild Award and the collection Wormwood received a Readercon Award. Basic Black was also nominated for the Bram Stoker Award, and Dowling has three World Fantasy Award nominations.
"The Last Elephant" first appeared in Australian Short Stories issue #20, published in 1987 and edited by Bruce Pascoe. In 1994, Paul Collins included it in his Metaworlds: Best Australian Science Fiction and Dowling has reprinted the story in three collections, An Intimate Knowledge of the Night, Antique Futures: The Best of Terry Dowling, and Make Believe: A Terry Dowling Reader.
Dowling tackles endangered species in "The Last Elephant," describing the festivities and hoopla around Terrence Harm, whose job it is to inspect Caza, believed to be the last living elephant. While Harm cares about the creature and understands the importance of preserving it for as long as possible, he also understands the quality of life issues that come into play and realizes that the more humane course of action may be to announce that Caza is ready to die.
However, when Harm finally visits the last elephant, it is not quite the situation Dowling has prepared the reader for. The questions of ecology Dowling appeared to be setting up are not the issues that Harm actually faces, and Caza is important to the culture in a very different way. Dowling's story shows that while preservation is important, it can be achieved in different ways, and although they may not be entirely satisfying, they carry their own significance.