Living in a Moroccan Medina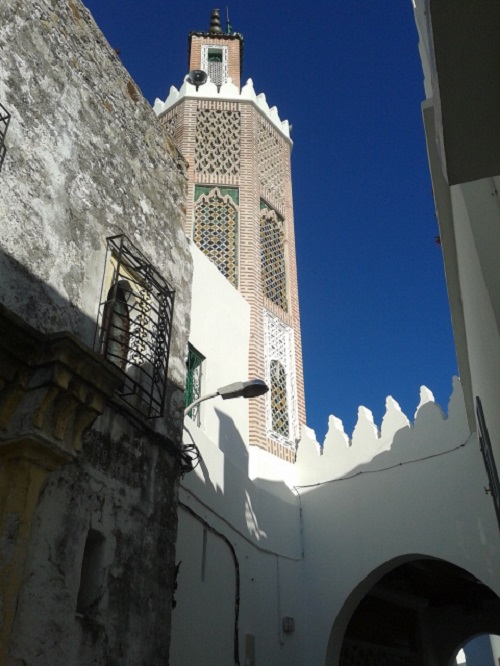 Hello again, Black Gate readers! You may have noticed that I dropped off the blog, and indeed the rest of the Internet, for all of October. You did notice, didn't you? You didn't? Well, I was gone. I spent the entire month on a writing retreat in Tangier, Morocco. I've written about visiting Tangier before on this blog, but this time I decided to dedicate a longer time in the city to some writing. My current project, The Last Hotel Room, is a novel set in contemporary Tangier, and I thought it a perfect opportunity to try out my own version of a writing retreat.
Through local contacts I was able to rent a house in the medina, the old historic quarter. My house was a traditional building of northern Morocco — two stories and a rooftop terrace surrounding an airshaft topped with glass. Sunlight and ventilation came courtesy of the airshaft, the only other windows being small ones in the downstairs kitchen and upstairs kitchenette. The interior was cleverly designed so that each room felt open to the sunlight from the airshaft while remaining out of view of the other rooms, providing openness and privacy at the same time.
This sort of architecture has an unusual acoustic effect. Noises next door and on the street just outside sound like they're coming from inside the house. Your neighbor's door opening sounds like your door opening. It's a bit weird at first, but it never makes you nervous because your house is a fort. Doors are made of metal and secured with heavy bolts. The airshaft has a cage-like barrier to keep people from dropping in unannounced. My two windows were both well above street level and protected with iron bars.