Fool's Assassin: How Robin Hobb Writes Lyrical Fantasy Without Being Boring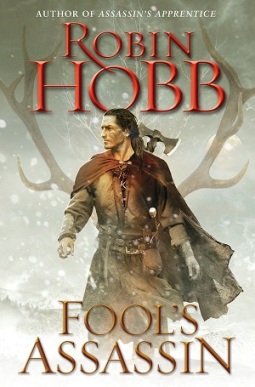 If you're looking for a review of Robin Hobb's Fool's Assassin, please go away. This is a dissection, not a review, and it's full of (slightly obfuscated) spoilers.
If you are wondering how Hobb works her magic, but haven't read this book, then your probably want to do that first. However, if that means starting from the beginning of the Assassin series, then you can safely read on because by the time you reach Fool's Assassin you'll have forgotten.
It is a good book. It's as if Mary Renault or Rosemary Sutcliff wrote Fantasy, or if Tolkien channeled Thomas Hardy with more magic ninjas. It's also a very rare bird; a country house Gothic from the point of view of the moody denizens.
From a writerly point of view, it's interesting because she makes two things work that are often the comeuppance of lesser writers: a first person narrative in a slow burn thriller, and rich description.
Here's how I think she does it.