Shameless Confession: I Enjoyed Rampage to a Ridiculous Extent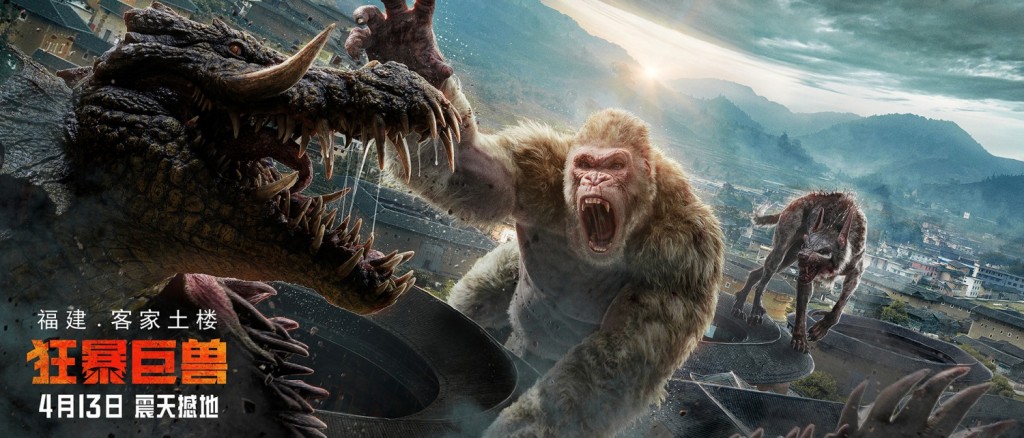 Giant monsters are a part of my extended family. They've been around since I was a kid, and even if I didn't see much of them during my years at college, they'd always come back into my life to provide support and wellness. Yeah, some are not that great and maybe I'd rather visit with them again, but the best of them will always be there for me.
Rampage is now a favorite second cousin. It's no classic Godzilla flick (a godfather figure) or King Kong (a beloved sibling), but I look forward to hanging out with it at the next family gathering, 'cuz it's a real cut-up. And since Rampage arrived on home video and VOD platforms this week, I can now kick back with it whenever I need a pick-me-up.
And no one is as surprised at this new addition to my kaiju family as me. When 2018 started, I pegged my giant monster hopes on Pacific Rim: Uprising. The first Pacific Rim was a blast, and even if this sequel lacked the guiding hand of Guillermo del Toro, it still had the strong support of the original's world-building. Rampage, an adaptation of a video game — rarely a positive sign — from the director of the dreadful San Andreas, didn't have such promise. Dwayne Johnson was adding his welcome presence, but Dwayne Johnson was also in San Andreas and ended up helping that not a bit. I held out shaky hope that Rampage might be "okay" and looked forward to Pacific Rim: Uprising.