Estate Your Business, Please
Christopher Anvil, Jerome Bixby, Raymond Z. Gallun.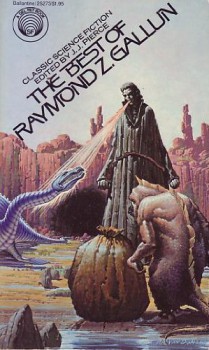 A couple of years ago, Michael Capobianco, then President of the Science-Fiction and Fantasy Writers of America (SFWA), approached me for help on a project.
See, I've sort of acquired a reputation as a genre historian, and a fair number of editors and publishers have come to me over the past decade in hopes that I might know who was in charge of dead authors' literary estates so that they could gain permission to reprint a story and make payments.
I had already run across a few agents and individuals while writing about one Past Master or another.  I also had access to a network of other sf tweaks who might have data on the ones I didn't.  This put me in a good position to research the list and not only correct it but add to it.
P. Schuyler Miller, Ross Rocklynn, Wallace West.
What Capo wanted from me was my help in updating and correcting the list of estates that SFWA publishes each year in the SFWA Directory.
This is important to the organization, as the information is vital to keeping classic material by founding members available to a new readership, not to mention making sure that the information on writers who had passed more recently stayed current.