'On Thud and Blunder' — Thirty Years Later
. . . writers who've had no personal experience with horses tend to think of them as a kind of sports car.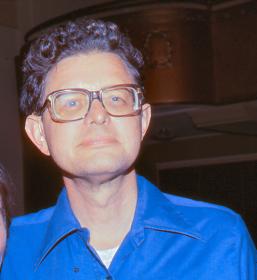 It's been thirty years since Poul Anderson wrote his essay on the need for realism in heroic fantasy, 'On Thud and Blunder,' which you can read in its entirety at the SFWA site, and I think it holds up well even though the genre — and the perception of it — has changed greatly. 'On Thud and Blunder' originally appeared in the third installment of Andrew Offutt's classic anthology series Swords Against Darkness; though it was in the excellent, if unimaginatively named, collection of Anderson's called Fantasy that I first encountered it. But already at the time of my reading a whole generation of writers had made a name for themselves by following the dictates of realism and common sense in designing their fantasy worlds.
The essay begins with a satire of the genre that features a barbarian cleaving through armor with a fifty-pound sword and riding a horse as if it were a motorbike, among other ridiculous things. It's the kind of thing that gave heroic fantasy and sword and sorcery a bad name, and perhaps the sort of thing that meant it would soon be eclipsed by a rising tide of 'high fantasy' in the eighties and nineties. But, in 1978, hf — as Anderson terms heroic fantasy in an abbreviation that seems to have never caught on — was an emerging star:
Today's rising popularity of heroic fantasy, or sword-and-sorcery as it is also called, is certainly a Good Thing for those of us who enjoy it. Probably this is part of a larger movement back toward old-fashioned storytelling, with colorful backgrounds, events, and characters, tales wherein people do take arms against a sea of troubles and usually win. Such literature is not inherently superior to the introspective or symbolic kinds, but neither is it inherently inferior; Homer and James Joyce were both great artists.