Neverwhens, Where History and Fantasy Collide: Of Tudor Scum and Georgian-Gallants; an Interview with Peter McLean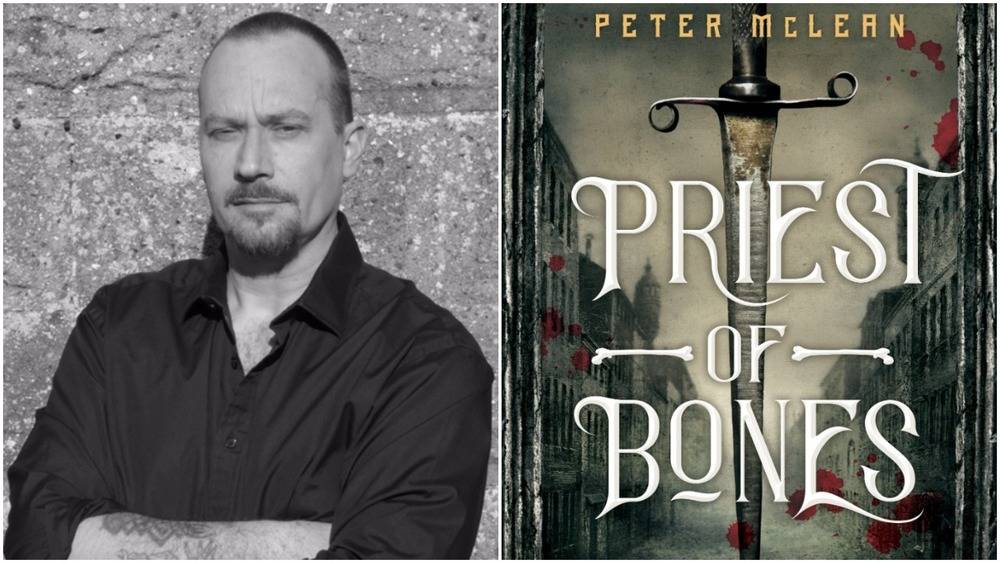 My guest this month is Peter McLean, a successful short story writer and contemporary fantasy novelist who has cast his authorially eye on more traditional fantasy, with his War for the Rose Throne, series, the first two volumes of which (Priest of Bones and Priest of Lies) are now available, and currently in development for television by Heyday Productions. For those who may not have read them (and if that's you, go do that now, we'll wait) here is the bird's view summary:
Tomas Piety was once a successful crime boss in the rough and tumble city of Ellinburg. Then came the War, which left its scars and also, ironically, his ordinance as a priest of Our Lady – not for any great change of faith, but because the unit needed a new cleric and Tomas could read. War-weary, the cynical priest heads home with Bloody Anne, his sergeant and confidant, to reclaim his streets. But rival gangs have carved up what was his and Ellinburg is collapsing from within. Tomas decides to reclaim what was his, with his new gang: the Pious Men. Unfortunately, there is more than just a few legs to be broken, as Tomas finds himself dragged into political and magical intrigue that extends well beyond the city.
The story is narrated by Tomas himself, and the limited viewpoint is used to great effect. We only see what Tomas sees, and while he is a mostly faithful narrator, there's no doubt that he isn't always entirely honest with himself, and there are times the reader is left sighing or shaking his head on Piety's behalf.