Charles Saunders, Father of Sword & Soul, July 1946 – May 2020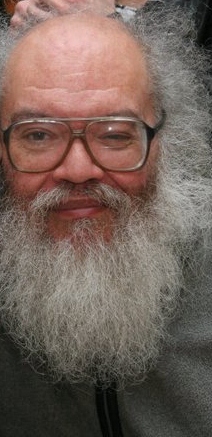 "I started reading more about the history and culture of Africa. And I began to realise that in the SF and fantasy genre, blacks were, with only few exceptions, either left out or depicted in racist and stereotypic ways. I had a choice: I could either stop reading SF and fantasy, or try to do something about my dissatisfaction with it by writing my own stories and trying to get them published. I chose the latter course."
–Charles R. Saunders
Sword & Sorcery is one of Fantasy's (or perhaps, to call it by its other term, Weird Fiction) oldest sub-genres, reaching back to the first decades of the 20th Century, as a "weird" outgrowth of the fantasy historical adventure fiction that had flourished in the 1880s – 1920s.
A great deal has been written about the the antecedents of Sword & Sorcery (especially by the tireless Deuce Richardson) and the first generation of writers (giants like Robert E. Howard, Clark Ashton Smith, CL Moore, and Henry Kuttner), and those who carried the flickering torch forward during the dark days of the mid-century — writers like Fritz Leiber, Michael Moorcock, Poul Anderson and the loved-hated Lin Carter — and brought that legacy to the second great wave of S&S that flourished in the 60s and 70s, where we met the likes of John Jakes, David C. Smith, Richard Tierney, and Keith Taylor.
Today I want to talk about a man from that second flourishing of the Third Generation who, in my opinion, stands apart, because he was also the father of an entire genre only now beginning to see its potential — Sword and Soul.
Charles  R. Saunders was born at the start of the Baby Boom in Elizabeth, PA, a small town near Pittsburgh, moved to the Philadelphia suburbs, and was educated at Lincoln University, a historically  black institution in Pennsylvania from which he graduated in 1968 with a degree in Psychology.  The next year he moved to Canada, where his life as a writer began, primarily, as fate would have it, as a journalist — both as an editor, but also as an editorialist and columnist.
With a somewhat restless intellect, he didn't just fall into journalism and stick — his life was a wandering, as writers often do, from lowly cut-and-paste editor, to scholarly writer, to teacher, and then at last to columnist. He slowly worked his way east through Canada, settling at last in Nova Scotia in 1985.