Quick and Dirty Outlining for NaNoWriMo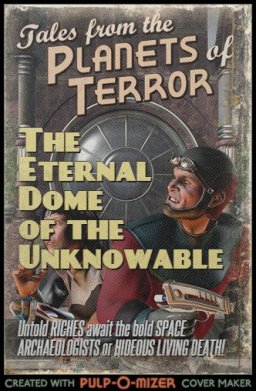 (I was going to blog about stuff related to Swords Versus Tanks (so about swords and tanks, mostly) but I'm busy editing Episode 3 ("Pyramid of Blood") and NaNoWriMo is here…)
The writing process is always a cycle of trial and error, call it "create and tinker." Humans are better at problem solving than inventing in a vacuum. No surprise, then, that the real story building usually happens in the tinker phase. Unfortunately, most new thoughts apply to characters and plot, e.g. we look at the scene we just wrote and realize it would be better with ninjas, and if the main character lacked her right foot. Sure we can write the rest of the book as if that were now true, but as the changes accrue, most of our first draft becomes condemned, which seems… inefficient. This is why I like outlining.
Now I think the optimum outlining system helps you engage with different levels of your story, hence my book Storyteller Tools: Outline from vision to finished novel without losing the magic. Alas, since NaNoWriMo is now on us, you're probably feeling too twitchy to read it or anything like it!
So, here instead is a hacked-down approach that should still help…
First, Review Your Objectives
Your aim is to produce a 50,000 word novel in a month. Allowing an average of 5K words a chapter, that means a mere 10 chapters. Each chapter comprises 1 big scene or 2 regular scenes.