Spanish Castle Magic, Part One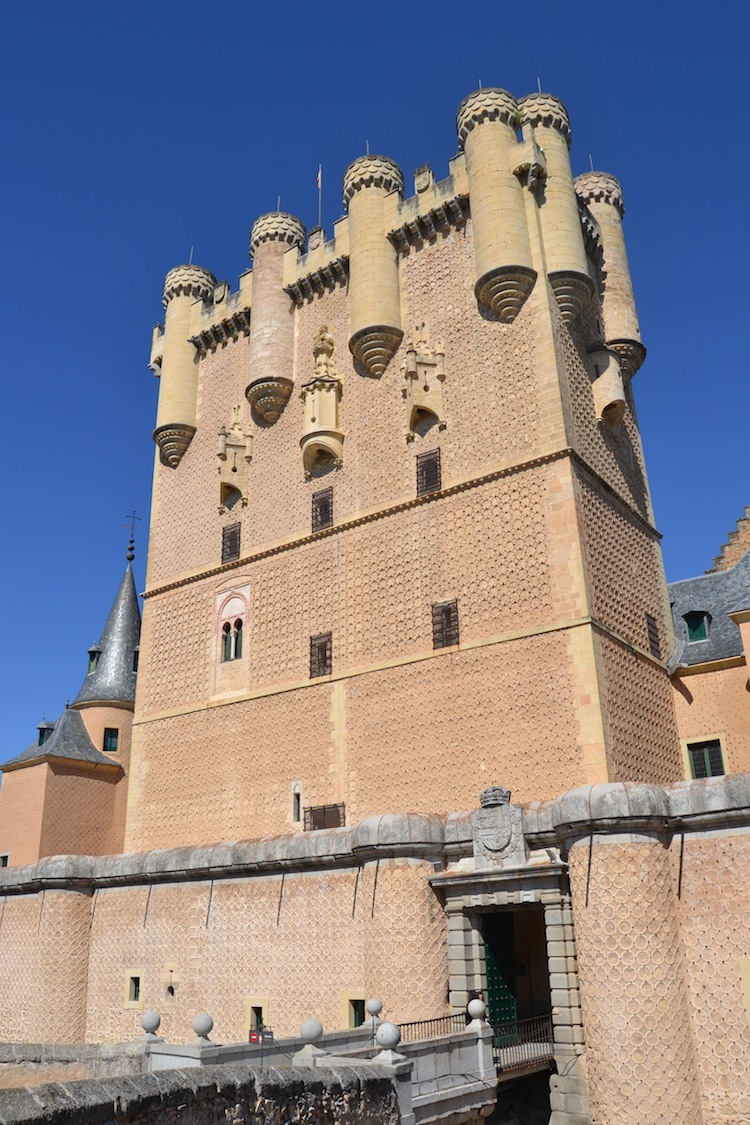 Living in Spain, I've had the good fortune to visit many of the country's castles.
The most stunning, and most popular, is the Alcázar in Segovia, an easy day trip from Madrid. It's in great condition, mainly because it was never caught up in the Reconquista or blasted apart during the Spanish Civil War. Built on the end of the rocky promontory atop which Segovia stands, it's literally cut off from the rest of the town by a deep moat cut through the bedrock.