Birthday Reviews: Maureen F. McHugh's "Ancestor Money"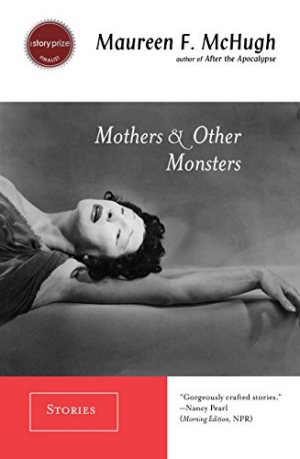 Maureen F. McHugh was born on February 13, 1959. She published her first story, "All in a Day's Work," in Twilight Zone using the pseudonym Michael Galloglach, the only story published using that name.
McHugh won the James Tiptree, Jr. Award in 1993 for her debut novel China Mountain Zhang, which also won the Locus Poll for Best First Novel and the Lambda Award. In 1999, it also received the Gaylactic Spectrum Award. She won the Hugo Award for Best Short Story in 1996 for "The Lincoln Train," which also won that year's Locus Poll. Her collection After the Apocalypse: Stories received the Shirley Jackson Award.
"Ancestor Money" was first published in the October 1, 2003 issue of Sci Fiction, edited by Ellen Datlow. It appeared in the following year's The Year's Best Fantasy and Horror: Seventeenth Annual Edition and was included in McHugh's collection Mothers & Other Monsters: Stories. Diane Severson read the story for PodCastle PC036 in 2008 and it was against reprinted in Peter S. Beagle's anthology The Secret History of Fantasy. Its most recent appearance was in Paula Guran's Ghosts: Recent Hauntings. McHugh received a Nebula nomination for "Ancestor Voices."
In "Ancestor Money," Rachel Ball died at the age of 35 and has been existing in the afterlife for seven decades, content in her secluded world, occasionally seeing the spirit of her husband's uncle, Speed, until Speed delivers a letter to her. The letter, which informs her that her granddaughter, Amelia Shaugnessy, has made an offering in Rachel's memory and she can claim it by visiting a temple in Hong Kong, pulls Rachel from her idyllic afterlife.
Rachel travels from the Heaven she knows to the strange Heaven of San-qing, the afterlife for Hong Kong. Along the way, she has a constant sense of unease as she is pulled further and further from her natural place and understanding of the world. McHugh describes Rachel's journey, which involves a mundane seeming airplane, with a sense of unease that mirrors what Rachel is experiencing as she leaves her heavenly version of Kentucky.