Who Is Mysterio? The Early Days of the Spider-Man Villain with the Fishbowl on His Head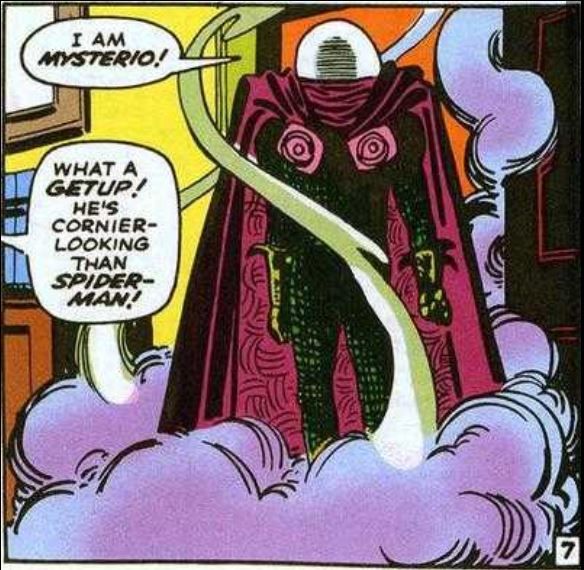 News dropped on Monday that actor Jake Gyllenhaal will likely play the part of Mysterio in the sequel to Spider-Man: Homecoming, whatever it's called. (Spider-Man: Back from the Ashes would work.) Gyllenhaal is an excellent choice to play a whole range of Spidey villains — the actor's earned trust on that front thanks to his performance in Nightcrawler. But the real news for me is Mysterio, regardless of who's putting on the mesh green outfit with eye-brooch accessories. He's a Spider-Man villain overdue for the big screen treatment.
(Oh, and we now know for certain that Michael Keaton will return as the Vulture, probably to stoke the fires about the Sinister Six getting together. Bokeem Woodbine's Shocker is still alive, and it looks like Scorpion is in play as well. Only two more slots to fill! Maybe Kraven the Hunter and … The Kangaroo? I hope it's the Kangaroo.)
So who is this Mysterio bloke? Short version: he's a special effects wizard who decided to go into a life of crime and put a fishbowl on his head. Because comic books. He doesn't have superpowers, but he can put on a helluva light and illusion show and he specializes in reality-bending tricks and mind games, making him an ideal movie bad guy.