Random Reviews: "Lt. Privet's Love Song" by Scott Thomas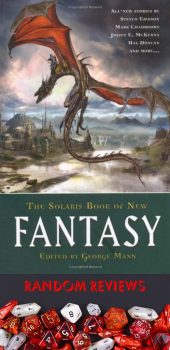 "Lt. Privet's Love Story" is set in a complex fantasy kingdom which is ruled by sibling monarchs who command a massive and powerful navy. Scott Thomas focuses his attention on a remote seaport, the activities that brought two of the royal navy ships to the seaport, and the actions of a lieutenant that threatens to cause further harm to the fleet.
The title character serves on the frigate North Swan in a fantasy world. After his ship was mysteriously damaged by a ghostly red ship, it put into the harbor at New Crown for repairs. While in port, he becomes smitten with Hazel, the daughter of the local innkeeper. Although one would think that level-headedness and logic were good traits for a lieutenant in a royal navy, Privet fails to demonstrate either of those traits.  Rather than court the barmaid, he goes to Old Crown, located on top of the mountain at which New Crown is at the base, and purchases a love philtre from the twin Deerfield Sisters.
As may be expected, Privet's used of the magic potion causes difficulties. Having been befriended by Captain Moorsparrow of the Swift Cannon, and his wife, Privet learns that the fleet's flagship has also been fired upon by the mysterious red ship. To make matters worse, the Swift Cannon was carrying one of the heirs to the throne and was now also in port for repairs, which would delay the repairs to the North Swan.
Naturally, Moorsparrow's wife winds up unintentionally drinking the love potion, which leads Moorsparrow to challenge Privet to a duel, a situation which will either deprive the royal navy of a ship's captain or the reader of a character who is presented as the hero, and certainly the protagonist, of the short story. A deadly outcome for the duel is only averted by the sudden reappearance of the red ship.