The Strange Tale of the Fighting Model T Fords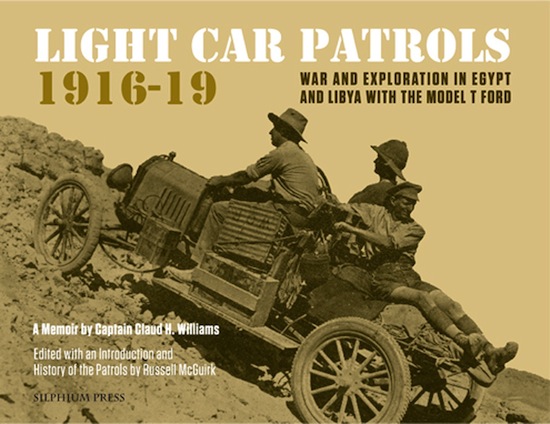 While writing my next novel in the Western Desert of Egypt (something I've discussed in several previous posts), I came across an interesting local landmark. Behind my campsite in Bahariya Oasis stands a grim heap of black volcanic stone called "English Mountain". When I asked around about this unusual name, the local Bedouin told me that it was once home to an English soldier who kept watch for attacking tribes back in the days when Egypt was still a colony. I was told the ruins of his house could still be seen.
So of course I went up to see them!
But not before taking Ahmed Fakhry's excellent book Bahariya and Farafra out of my backpack to see what he had to say about this. Yes, I travel through the Sahara with a bag full of books.
Written in 1974 but mostly based on expeditions the archaeologist took in the 1930s, Fakhry's book is full of useful information and folklore. In it he says that English Mountain is actually named after a New Zealander named Claud Williams, who commanded No. 5 Light Car Patrol during World War One. Williams, Fakhry says, kept a lonely vigil atop that mountain for hostile Senussi tribesmen.
And therein lies a tale.