The King Lear of the Euro Western: The Icy Death of The Great Silence (1968) Arrives in North America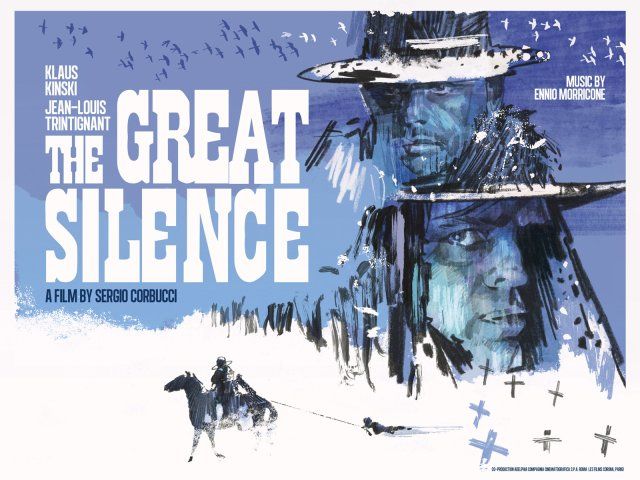 I don't normally put up spoiler warnings for a movie of this vintage, but The Great Silence hasn't been widely available in North America until recently, so few viewers outside of Europe and Japan have had the chance to experience it. Since it's almost impossible to discuss the movie in any depth without talking about its ending, this is your spoiler warning from here onward. If you'd rather experience the film first, it's now available on streaming platforms (Amazon, iTunes, Vudu) and a stunning new Blu-ray from a 2K remaster.
The term "Spaghetti Western" or "Italian Western" conjures images roasted under a relentless sun. A cyclorama of the barren lands of Southwestern U.S. and Northern Mexico, as played by Spanish locations. A thinly populated dryland of cracked mud and twisted cacti, dying towns clustered about decaying Catholic churches, and vultures on hanging trees. Heat suffuses and twists everything. Sweat and grime stain every character's face.