Norman and Pagan Traces near Oxford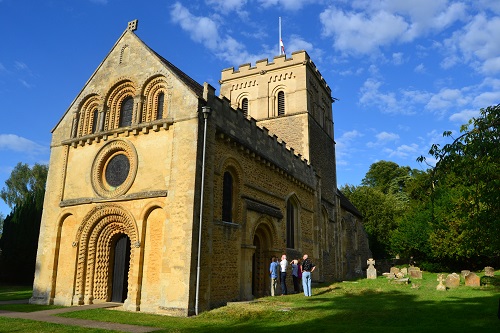 Oxford is a popular destination in England thanks to its famous university and fine architecture, which includes a rare Saxon tower. What's less well-known is the pleasant stroll along the River Isis two miles down to Iffley village. The walk will take you past the university boathouses, a pasture, an excellent pub, and some fine river views. Just past the pub, you'll come across a lock and bridge taking you to a small village that contains one of the best-preserved Norman churches anywhere.
St. Mary's Iffley Church was built c.1170-80 in the High Romanesque style. Early in its history, ownership passed from the local lord to an absentee lord. This distant owner continued to maintain the church, but did little to "improve" it, thus leaving it in much its original state.