Write-or-Die Spreads Fear Toxin from Your Desktop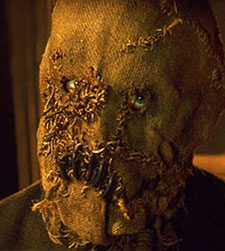 My novel-writing continues apace. Therefore, I shall be brief today. Or as brief as I possibly can.
Last year I did a series of posts about the "hi-tech lo-tech" devices that have emerged to help authors remove themselves from the distractions of today's tech-crammed environment. The temptations that lure people away from writing seem to increase exponentially with each month, but these clever creations have found ways to use technology to create settings that don't evoke technology, combining ease of use with the simple feeling of a clean sheet of typing paper. I'm as devoted this year as I was last year to the Alphasmart NEO and WriteRoom (which has a PC equivalent called DarkRoom), but I had reservations about the third lo-tech helper I discussed, Write-or-Die, the work of a certain Jeff "Dr. Wicked" Printy.
I blogged at the time that Write-or-Die wasn't the sort of writing help that I needed: a web application that provides punishment if the writer did not continue to pound away at the keys in a steady beat. Many people love it, and claim they would never meet any of their daily deadlines without the program's specter of terror, like the Scarecrow from Batman Begins hovering over them with his fear toxin, forcing them to dash forward. But I never found it that useful a tool—and I had a fear of losing my writing that was stronger than Write-or-Die's punishments of annoying sounds and un-typing my last few words.
However, Dr. Wicked has a November present for writers: a desktop version of Write-or-Die, which he wrote using Adobe AIR so it runs on both PCs and Mac OS X. It isn't free like the older online version, but Dr. Wicked asks for the modest fee of $10 for the application. If you find the online version immensely helpful, you'll discover the desktop version doubly so because of its new features, and worth the investment.