Heather Hildenbrand on Her Path to Becoming a Hybrid Author, Resources for Authors, and Hot Guys on Motorcycles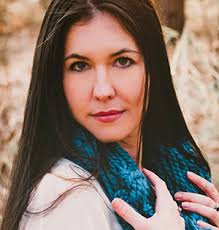 Heather Hildenbrand began as a self published author and quickly advanced to the point that she could live off her income. These days she's a hybrid author who coaches others who want to follow in her footsteps.
Even her publishing company, Elephantine Publishing, shows new authors the ropes to better equip them for self-publishing or finding a good traditional publishing deal.
She is the author of The Dirty Blood Series (fantasy) and The Imitation Series (science fiction) and primarily writes young adult and new adult fiction.
I had the pleasure of chatting with her over Skype on her career to date, how she got where she is, and what advice she has for others starting out.