Birthday Reviews: Hal Clement's "Critical Factor"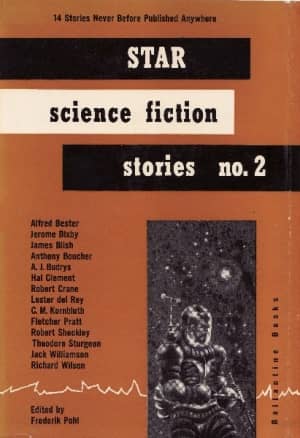 Hal Clement was born Harry Stubbs on May 30, 1922 and died on October 29, 2003. In addition to being an author, Clement was an artist, using the name George Richard for his artwork.
Clement received the Ignotus Award for the translation of his novel Mission of Gravity and a Retro-Hugo Award for his short story "Uncommon Sense." He received the Skylark Award from NESFA twice, in 1969 and in 1997. In 1989 I-Con presented him with the Gallun Award, and in 2001 they presented him with the Moskowitz Award. He received the Forry Award from LASFS in 1992 and was inducted into the First Fandom Hall of Fame in 1997 and the Science Fiction Hall of Fame in 1998. In 1999, the SFWA named him a Grand Master. He was the Guest of Honor at Chicon V, the 1991 Worldcon in Chicago.
"Critical Factor" was purchased by Frederik Pohl for the second volume of Star Science Fiction Stories, published in 1953. It was translated into German in 1977 for an appearance in Titan 4, edited by Pohl and Wolfgang Jeschke. James E. Gunn selected the story as representative of Clement's work and hard science fiction for his historical anthology series The Road to Science Fiction: Volume 3: From Heinlein to Here.
Clement was one of the masters of rigorous hard science fiction, often exploring the extremes of physical science, as he did in Mission of Gravity, and once he introduces the oddity allows scientific plausibility to dictate the course of his story. In "Critical Factor," he posits a race of amorphous beings who live within the layers of the earth, eating seams of rock, and to whom the atmosphere is deadly. Pentong has gone on a lengthy journey of discovery and found that there is a distant continent covered in a mile-thick sheet of frozen water. He postulates that melting that water would cause the ocean levels to rise, thereby increasing the area in which they can live since they can only live in earth that is covered by water (not exposed directly to air).