World War One: An International, Multiracial Conflict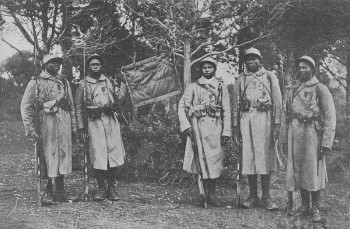 With the centennial of World War One in full swing, there's a lot of press repeating the received truths about the war. If one listens to the UK media, it sounds like the British dealt with the Germans almost single-handed, saving Brave Little Belgium with a bit of help from the French and of course the Commonwealth allies.
American media coverage, such as it is, stresses the American role, while glossing over the first three years they missed. Neither of these national media spend much time on the wide diversity of people involved in the conflict.