Birthday Reviews: Steven Erikson's "Goats of Glory"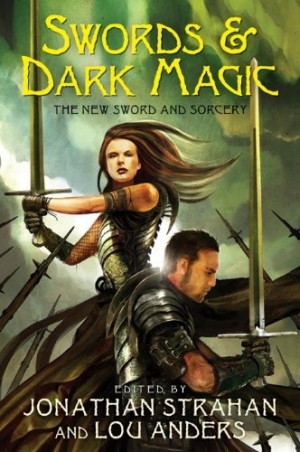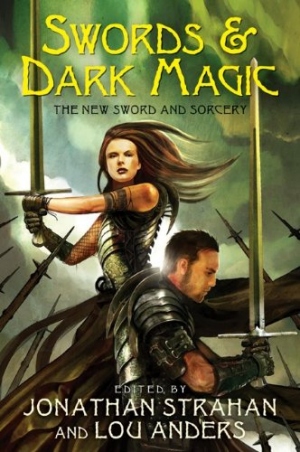 Steven Erikson was born on October 7, 1959. Trained as an anthropologist and archeologist, Erikson's real name is Steve Lundin.
Erikson was nominated for the World Fantasy Award for his novel Gardens of the Moon in 2000 and in 2017, the ten book series begun with that novel, Malazan Book of the Fallen, was nominated for the Aurora Award for Best of the Decade. The Malazan books are set in a world which Erikson and his friend, Ian Cameron Esslemont, created in 1982 for their role-playing games. In addition to the novels Erikson has written, Esslemont has also written books set in the same world.
Originally published in Swords & Dark Magic: The New Sword and Sorcery, edited by Jonathan Strahan and Lou Anders in 2010, Paula Guran selected "Goats of Glory" for inclusion in her 2017 anthology Swords Against Darkness.
"Goats of Glory" tells the story of a band of five warriors who are escaping a huge defeat. Originally known as Rams for the pins they wear, they have re-dubbed themselves goats following the loss and have stumbled across the tiny and remote village of Glory. As soon as their arrival is made known, one of the villagers begins digging graves for them, expecting that they will visit the ancient ruins of the castle on the hill and be killed by the demonic inhabitants.
Erikson splits his narrative between the points of view of Swillsman, Glory's innkeeper, Graves, the gravedigger, and the five goats. By shifting viewpoints, Erikson successfully manages to build suspense as to which of his characters will succeed and which will die, although once the Goats go up against the demonic hordes, the suspense quickly evaporates. The battle sequences between the five goats and the demons are, perhaps, the weakest part of the story, although Erikson does break them up by revisiting the other characters to show them making plans for the heroes' eventual defeat and deaths, clearly showing that the heroes aren't the first to brave the abandoned fortress.