The Golden Age of Science Fiction: George O. Smith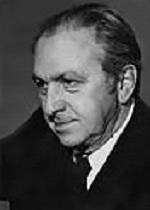 First Fandom was established in 1958 following a conversation among fans at Midwestcon who realized they had all been active in fandom for more than 20 years.  The original cut-off date for membership was that individuals had to be active in fandom prior to January 1, 1938, although that timeline has been loosened up and there are now multiple classes of membership.  The original chair of First Fandom, Robert A. Madle, is still alive.
The First Fandom Hall of Fame was established in 1963 to recognize contributions to science fiction as either a fan, author, artist, editor, or agent.  The first inductee was E.E. "Doc" Smith.  There was no inductee in 1965.  Up until 1984, only one person was inducted in a given year, the exception being in 1974 when both Sam Moskowitz and Forrest J Ackerman were inducted.  Following 1985, multiple annual inductees became the norm. Isaac Asimov became the first posthumous inductee in 2008, and now most year include a posthumous inductee.
In many years, the First Fandom Award has been presented at the beginning of the Hugo Award Ceremony.  In 1980, the award was presented at Noreascon Two in Boston, Massachusetts on August 31 by Lester del Rey. The award was accepted on George O. Smith's behalf by Frederik Pohl.
Born on April 9, 1911 in Chicago, Illinois, George O. Smith is best known as the author of the Venus Equilateral series and his first published short story, "QRM—Interplanetary," which appeared in the October 1942 issue of Astounding Science-Fiction kicked off that series. The stories revolve around a satellite which is meant to act as a relay station when the sun blocks radio waves as the planets move in their orbits.  Smith used the series to discuss various technical issues.