Birthday Reviews: Gene Wolfe's "The Cat"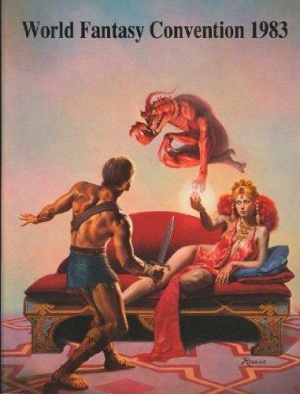 Gene Wolfe was born on May 7, 1931.
Wolfe received the Nebula Award for his novella "The Death of Doctor Island" in 1974 and in 1982, he received the Nebula again for the novel The Claw of the Conciliator, the second volume in his Book of the New Sun. He has a total of twenty Nebula nominations and in 20013 was recognized by SFWA as a Grand Master.
He has received the World Fantasy Award for his novels The Shadow of the Torturer and Soldier of Sidon as well as for his collections Storeys from the Old Hotel and The Very Best of Gene Wolfe. The Shadow of the Torturer also won a British SF Association Awards. The Sword of the Lictor received the August Derleth Award from the British Fantasy Society and the final volume of the Book of the New Sun, The Citadel of the Autarch, received the John W. Campbell Memorial Award and the Prix Apollo. The later, fifth volume, The Urth of the New Sun was recognized with the Italia Award.
Wolfe has also received a Rhysling Award for his poem "The Computer Iterates the Greater Trumps." In 1985, he was the Guest of Honor at Aussiecon Two, the Worldcon in Melbourne and a GoH at the World Fantasy Con in 1983. He received a Skylark Award in 1989 and a Lifetime Achievement Award from World Fantasy Con in 1996. In 2007, Wolfe was inducted into the Science Fiction Hall of Fame.
"The Cat" was first published in the Souvenir book for the 1983 World Fantasy Convention. Gardner Dozois picked the story up for the inaugural volume of his long-running The Year's Best Science Fiction: First Annual Collection and also reprinted the story in Magicats!, co-edited with Jack Dann. Wolfe included the story in his collection Endangered Species and later in the collection The Castle of the Otter, published by Centipede Press and which included the earlier Zeising Brothers book The Castle of the Otter along with additional material published in the intervening 23 years. In 1990, the story was translated into French as "Le Chat," and has been published in France at least three times.