Come and Get Me, Coppers … in Gangbusters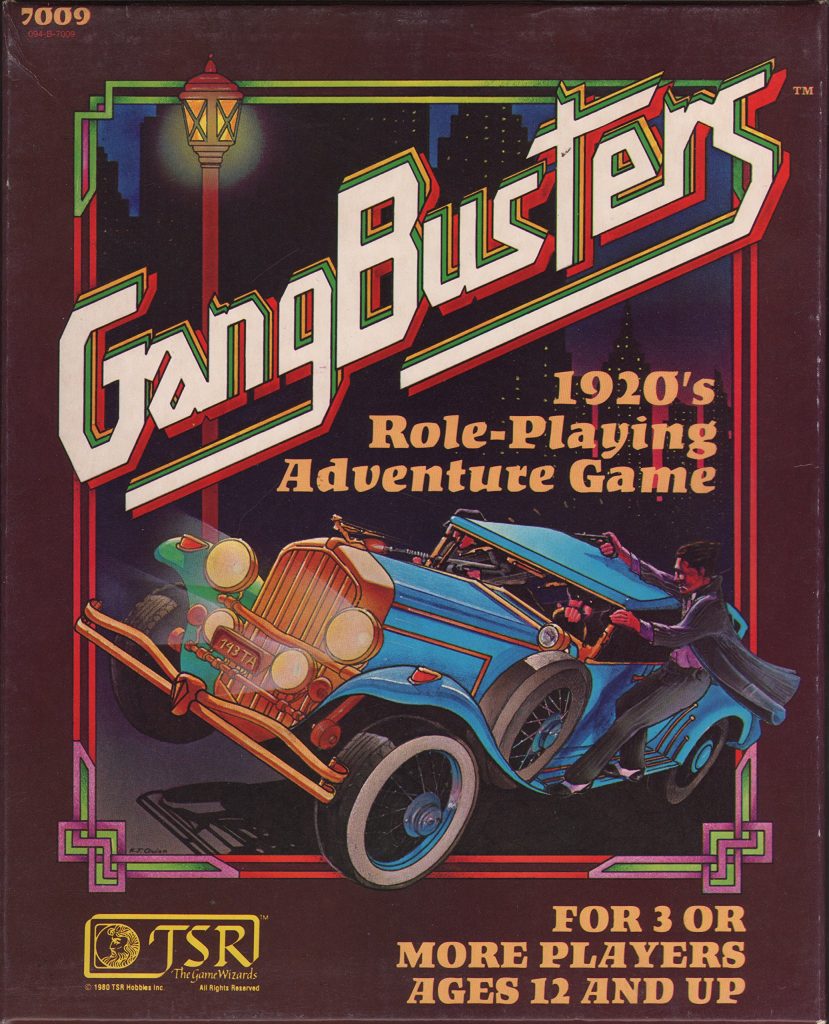 Though it no longer exists, the gaming company known as TSR, Inc., will always be associated with Dungeons & Dragons. However, TSR published a lot more tabletop roleplaying games than D&D. The science fiction game Star Frontiers to this day has a strong fan base, and the game Gamma World continues to find some love. That being said, many of TSR's other RPGs tend to have been forgotten by a wider audience though they might still have a community of followers.
Such a game is Gangbusters.
Designed by Rick Krebs and originally published in 1982, Gangbusters takes place in the America of the 1920s and 1930s in the fictional Lakefront City. This is a game of cops and robbers, of gangsters and crime lords and Tommy guns. Historical figures such as Al Capone or Pretty Boy Floyd might make an appearance along with fictional characters like Sam Spade or Philip Marlowe, but players also have the opportunity to play the bad guys. Or they can play the good guys and join the side of the law. Or they can be something in between, like a newspaper reporter or photographer.
The original version of Gangbusters included multiple maps, two ten-sided die, and a 64-page book of rules. Today 64 pages might not seem like much for a rules book, but Gangbusters had plenty of information packed into those pages.
…