"Gamera Is Really Neat!" (Sometimes): The Classic Gamera Series on Blu-ray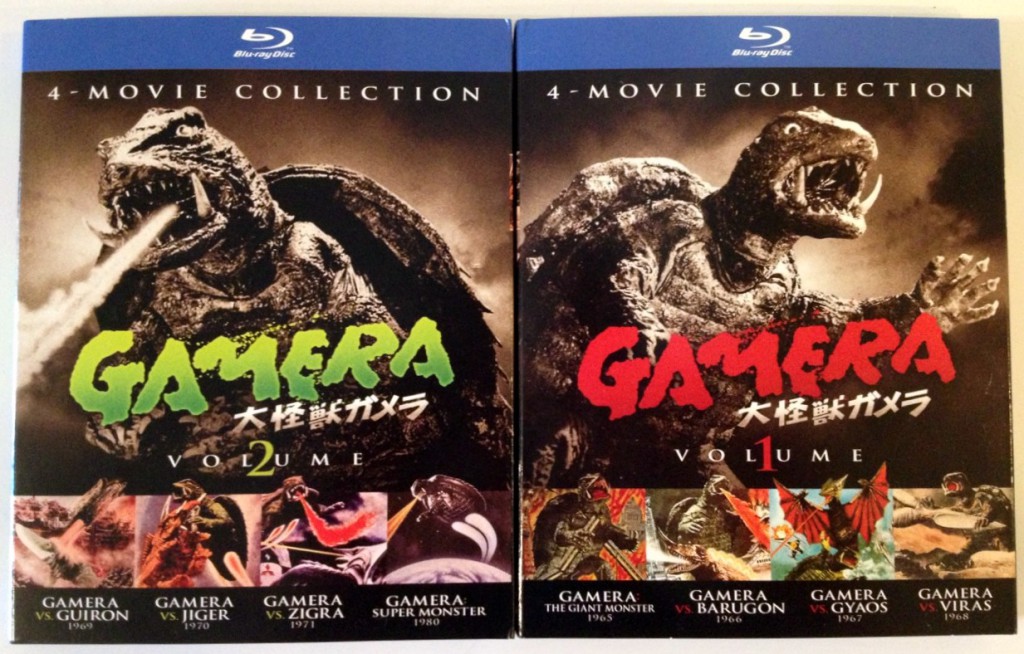 The Japanese giant monster world of the 1960s and early '70s was about more than Godzilla. It was also about the Frankenstein Monster, dueling Frankenstein Monsters (a.k.a. "Gargantuas"), wrathful stone idols, burrowing Boston Terrier lizards, alien saucer-headed chicken thingies, King Kong, a robot King Kong, huge squids and crabs, Atlantean dragon-gods, and a gratuitous giant walrus.
Mixed up in there was a flying turtle who was the friend to all children, Gamera. This airborne Chelonia somehow managed to sustain a seven-film franchise during the Golden Age (plus a strange one-off in 1980), making it the most successful monster after Godzilla, and the only giant monster from a studio other than Toho to make a large impression on audiences outside its home country.
Gamera is Godzilla's poor stepchild/competitor, but the spinning turtle has leaped into the Blu-ray ring right along with the recent influx of Godzilla films as part of the release of the U.S. Godzilla. Reaching North American shelves a month before Godzilla stormed onto screens, all eight of the Gamera films from 1965–80 are available courtesy of Mill Creek on two separate releases, presented in their original Japanese language soundtracks. Now people with little acquaintance with Gamera, outside of memories of watching the AIP television versions in the late '70s and the Mystery Science Theater 3000 riffing episodes, can witness all the full weirdness of this uniquely strange/wonderful/awful region of kaiju cinema.