Birthday Reviews: Michael Shea's "Fast Food"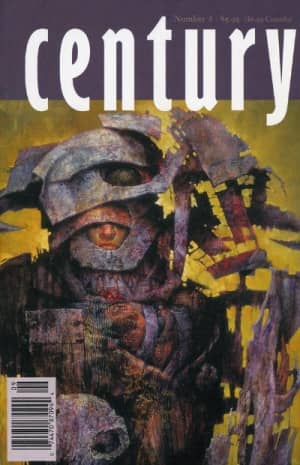 Michael Shea was born on July 3, 1946 and died on February 16, 2014.
Shea won the World Fantasy Award twice, in 1983 for the novel Nifft the Lean and in 2005 for the novella "The Growlimb," the latter of which was also nominated for the International Horror Guild Award. His story "Autopsy" was nominated for the Hugo Award for Best Novelette and the Nebula Award for Best Novella. He previously had been nominated for a Nebula for his novelette "The Angel of Death." His novel A Quest for Simbilis was nominated for the August Derleth Award.
Shea sold "Fast Food" to Robert K.J. Killheffer and it appeared in the third issue of Century in September/October, 1995. Shea subsequently included the story in his 2008 collection The Autopsy and Other Tales, published by Centipede Press.
"Fast Food" is a revenge story with a difference. Jivaro in native to a part of the Amazonian rain forest which is being bulldozed to make way for grazing land for Mighty Burger, an American fast food chain. Befriended by Henry, one of the bulldozer drivers, Jivaro swaps bodies with another driver, Vic, sending Vic to live in the rainforest as Jivaro while the original Jivaro destroys the two bulldozers and gets himself and Henry sent back to the states. Applying for a job at the fast food chain, Jivaro continues to body swap while at the same time causing the chain's food to infect its diners with strange bumps and rashes.
Jivaro had a long term plan to not only get vengeance on Mighty Burger, but also to attempt to repopulate the Amazon rain forest. Shea's story points out that just as the forces behind Mighty Burger don't care what happens when they pillage the rain forest, dooming animals and the indigenous population, Jivaro also doesn't care what happens to the innocent people whose only connection to Mighty Burger may be that they eat there, or to the animals that he summons up far from their natural habitat.