The Complete Carpenter: Escape From L.A. (1996)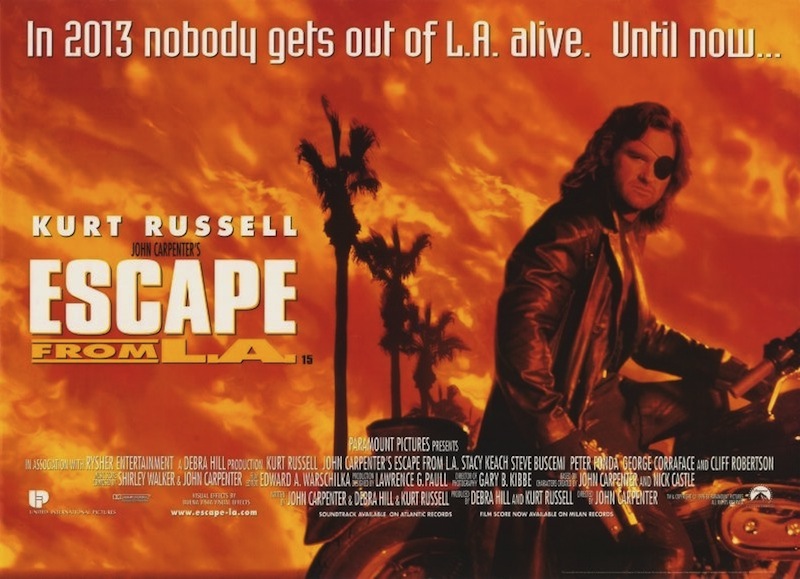 In the Starman review last year, I estimated my John Carpenter career retrospective was on pace to reach Escape From L.A. by December 2018. Lookee here, I'm a few months ahead! With only three movies left, I may finish this project in just under two years.
John Carpenter was planning to remake The Creature From the Black Lagoon after his contractual obligation with another remake, Village of the Damned. But he also had another project brewing: a sequel to his 1981 hit Escape From New York. The new adventures of a now bi-coastal Snake Plissken was in development for a decade, but might never have happened if not for Kurt Russell's love for the character. Carpenter rejoined with producer Debra Hill, whom he hadn't worked with since Escape From New York, and somehow managed to convince Paramount Pictures to give him $50 million — the heftiest budget of his career — so Kurt Russell could slip on the eyepatch, zipper vest, and simmering surliness for another go at dystopian action satire.