Birthday Reviews: Louise Marley's "Diamond Girls"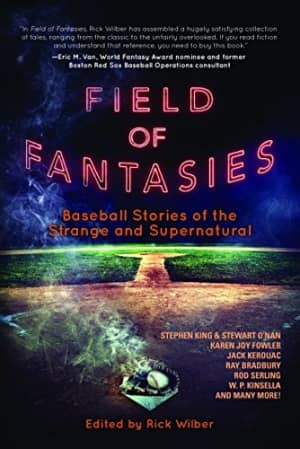 Louise Marley was born on August 15, 1952. She has published novels under her own name and using the pseudonyms Louisa Morgan and Toby Bishop.
Marley's novel The Glass Harmonica won the Endeavour Award in 2001 and she won a second Endeavour Award in 2005 for The Child Goddess. Two of her other novels were also nominated for the award. Her novel The Terrorists of Irustan was nominated for both the Endeavour Award and the James Tiptree Jr. Memorial Award. The Child Goddess was also nominated for the John W. Campbell Memorial Award.
Marley first published "Diamond Girls" in the June 8, 2005 issue of Sci Fiction, edited by Ellen Datlow. Its first print publication came in Marley's collection Absalom's Mother & Other Stories in 2007. It was reprinted again in the science fiction sports anthology Future Games, edited by Paula Guran in 2013 and the following year, Rick Wilber included the story in his SF baseball anthology Field of Fantasies.
In "Diamond Girls," Marley describes the first faceoff between a female pitcher and a female batter in the major leagues. For Ricky Arendsen, the match occurs in her second season as a pitcher, although starting the season at 0-3 has put a lot of pressure on her to perform. For Grace Elliott, it is her first game in the majors and she, and everyone else, knows that despite batting .300 in the minors, she was brought up essentially for a publicity stunt.
The duel between the two is described throughout the entire game, not just a single at bat, and Marley has a lot more going on than simply the first time two women face each other in a major league game. Arensen is genetically modified while Elliott isn't, which has caused a lot of hubbub among the fans and the press. While Arendsen is concerned that if she loses another game she'll be sent back to the minors, Elliott is worried that if she doesn't perform, the same thing will happen to her, and she'll never to get another shot at the Show.
The story has shades of Jackie Robinson, although Arendsen has already been playing for more than a season, as well as echoes of the film For Love of the Game, which gets inside the mind of a pitcher throwing a perfect game. What is also clear is that even though both Arendsen and Elliott are aware of the historical nature of the match up, they treat it like any other game. When Elliott comes up to bat against Arendsen, she does so as a ballplayer, not as a woman, although after the game, there is a natural camaraderie of sisterhood between the two.