Nazi Film Review: Hitlerjunge Quex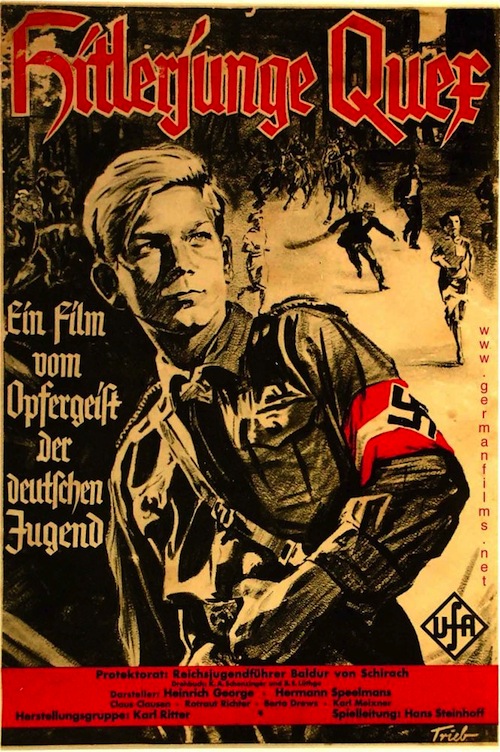 When the Nazi Party took over in 1933, Germany was already a leading nation for film production. From the late 1910s through the early 1930s, its silent films and early talkies were seen all across Europe and were popular in the United States as well. But the year saw a major change in the nation's film industry as well as its political makeup. Like with every other industry, movie making had to subordinate itself to the goals of National Socialism.
The Nazi party's first targets were Communists and Socialists, who had fought against them for control of the streets. Many lives were lost on both sides during this era of riots, and one of the more famous of those was a member of the Hitler Youth named Heini Völker, who was killed while distributing Nazi flyers in a Communist neighborhood. There had already been a popular book about the boy published in 1932 titled Hitlerjunge Quex. ("Quex" means "quicksilver", a nickname Heini got for being such an eager worker). This was turned into a film in the first year Hitler was in power.