When Morocco Really Was Adventurous: Reading Lords of the Atlas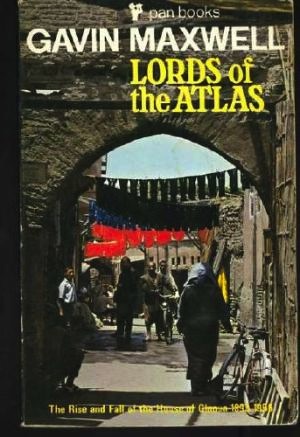 For people who have never been there, Morocco conjures up images of decadent ports, imposing casbahs, mysterious medinas, and mountains filled with bandits. It's a mystique the tour companies like to perpetuate for this modern and rapidly changing country.
I feel like a bit of a cheat tagging my series of Morocco posts as "adventure travel," but I'm a blogger and that tag brings in the hits. While Morocco is safe and easy to travel in, it wasn't so long ago that the mystique was the reality. A classic study of this freebooting era is Gavin Maxwell's Lords of the Atlas.
Researched in the 1950s, it looks at the twilight era of the old Morocco. The book opens with a slave unlocking the gate to an aging, all-but-abandoned Casbah in the remote Atlas Mountains. This man was one of the last retainers of the Glaoui family, which for two generations grew an empire in Morocco's rugged mountains, became pashas of important cities, and even played kingmaker.
Maxwell has an eye for lurid detail, especially beheadings. You can feel the writer's enthusiasm when he speaks of how, just a little over a century ago, the city gates of Morocco would be festooned with the heads of criminals and traitors. The heads had been preserved in salt, a job reserved for the Jews. The Jewish quarter even earned the name mellah, Arabic for "salt." Even well salted, the heads would eventually rot and fall down into the crowd below, once almost hitting a delegation from England.