The Golden Age of Science Fiction: Jem, by Frederik Pohl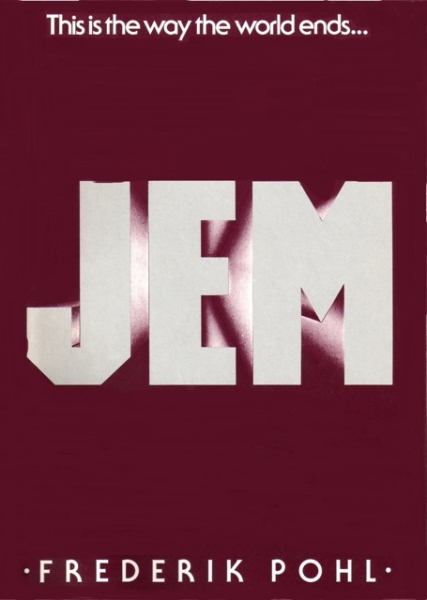 The National Book Awards were established in 1936 by the American Booksellers Association. Although the Awards were not given out between 1942 and 1949 because of World War II and its aftermath, the awards were reestablished in 1950 and given out annually since then. Since 1950, only US authors are eligible for the award, which is designed to celebrate the best of American literature, expand its audience, and enhance the value of good writing in America. From 1980 through 1983, the American Book Awards were announced as a variation of the National Book Awards, run by the Academy of the American Book Awards.
While the National Book Awards were selected by a jury of writers, the TABA program relied on entry fees, committees, and voters made up of groups of publishers, booksellers, librarians, and authors and critics. The change was controversial and a group of authors including Nelson Algren, Saul Bellow, Bernard Malamud, Joyce Carol Oates, Philip Roth, and Susan Sontag, among others, called for a boycott of the award.
The American Book Award included genre categories, presenting awards for mysteries, science fiction, and westerns. Two awards were presented in the science fiction category, one for hardcover, one for paperback. The genre awards were abandoned after a single year. The only winner of the National Book Award for Hardcover Science Fiction was Frederik Pohl's Jem. The Awards were presented in New York on May 1, 1980 at a ceremony hosted by William F. Buckley and John Chancellor. Isaac Asimov presented the science fiction awards.
I tend to find a lot of Pohl's novels depressing, even while acknowledging he can write biting satire. His satire tends to be the darkest of humor, and Jem is certainly dark. It opens at a scientific conference held in Bulgaria in the near future, sometime after 2024. Earth has been divided into three massive alliances which are based on the products of the countries involved, The People countries that provide labor, the Oil countries that provide power, and the Food countries. Pohl introduces four individuals at the conference, Ana Dimitrova, a translator from the food bloc, her lover, Abdul Dulla, a scientist from the people countries, Danny Dalehouse, a scientist from the food countries, and Marge Menninger, a soldier from the food countries.