Science Fiction History Considered As a Series of Images of Newsstand Displays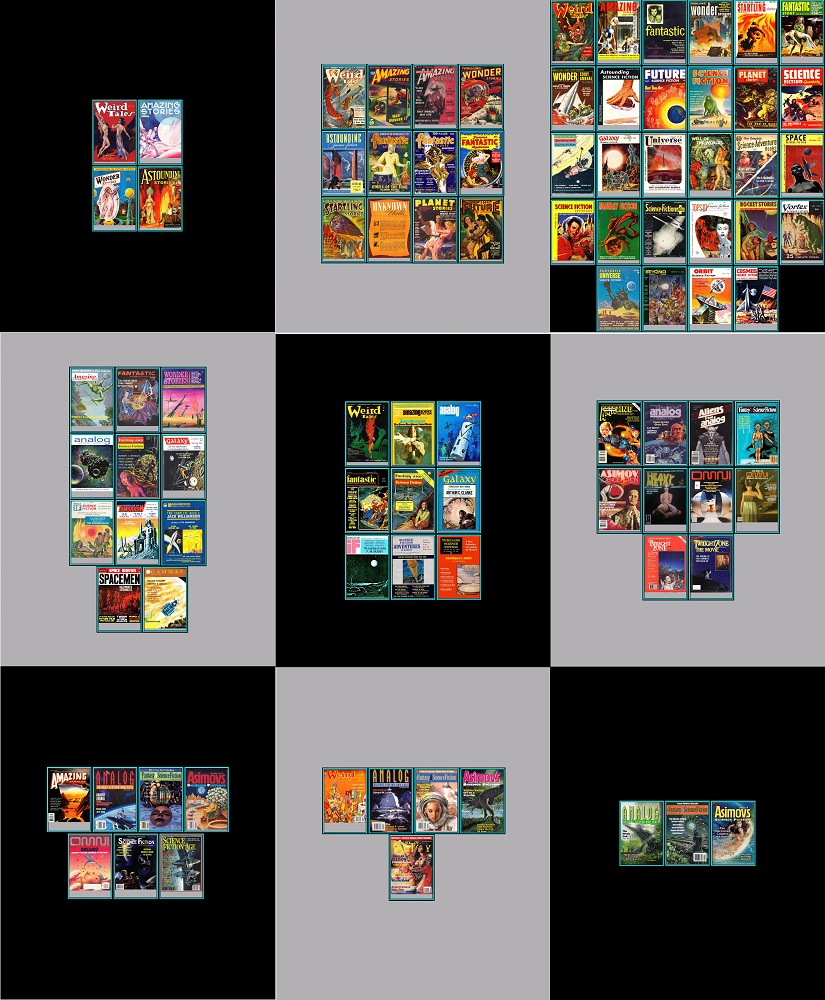 Science Fiction magazines likely displayed on the stands at ten year intervals, 1933 to 2013
Many readers here no doubt lack the experience of having personally cruised news stands, tobacco shops and underground hole-in-the-wall used book stores, through no fault of their own. Unless you can fault someone for not having been born in a particular year, which I think would be a silly thing to do.
I, on the other hand, managed to arrive on this planet at a time conducive to such things. Following a brief orientation period lasting a handful of years, during which I learned how to navigate within a 1G gravitational field and picked up a few useful tips, such as becoming proficient in one of the native languages and where food came from, not to mention the necessity of wearing clothing when out and about, I was introduced to a small, yet extremely powerful concept called "Science Fiction".
In short order I became enraptured and the rest, as they say, is personal history.