Exploring the Tomb of Idu at Giza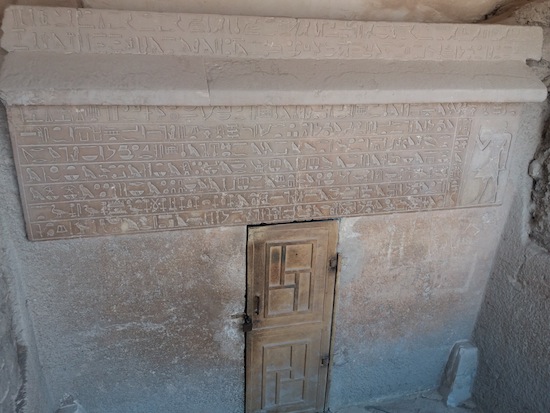 The rather unobtrusive entrance to the tomb. Like most
mastabas, its superstructure has disappeared over time.
Put on your pith helmets, Black Gate readers, because today we're going into an ancient Egyptian tomb!
This tomb, on the Giza plateau, was built for Idu, an inspector of priests of the pharaohs Khufu and Khafre and overseer of scribes. Idu made sure the rites and rituals in honor of the departed pharaohs were done properly, and that the priests had all the equipment they needed. Idu lived in the VI Dynasty, probably during the reign of Pepi I (2332-2283 BC), a couple of hundred years after the death of these two important pharaohs. The most prominent Egyptian pharaohs had cults that lasted centuries.