Tête-bêche: Can a 2-in-1 Book Revival Offer New Life for Genre Novellas?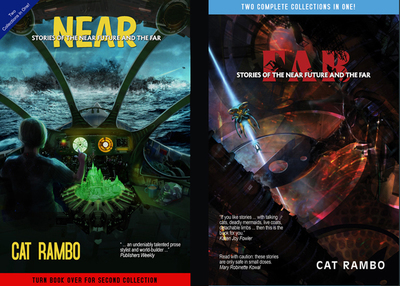 Novellas (usually considered to be 20,000 — 50,000 words) are notoriously difficult for authors to place with publishers, which is unfortunate because it's a wonderful length for genre stories. Sword-and-sorcery, science-fiction adventure, hardboiled crime, and horror stories all lend themselves to lean, compact novellas.
Most short fiction markets top out at about 5,000-7,000 words, though, due to the practical considerations of available space in the publications, as well as available editorial reading time. Stand-alone novellas struggle even more.
Digital printing has eliminated the technical issues of shorter print editions in last-generation printing presses, but the length is unfamiliar to readers (who often are hesitant to pick up a smaller book).
This is compounded by pricing issues. A book needs to provide the publisher a certain margin of profit. However, a novella can't be priced in the same way as a novel that offers two or three times as many pages.
This means it's tough to price a print novella in a way that makes editing, layout, cover design, and publishing economically viable.
Some publishers have taken to releasing novellas in limited, collectible editions — a good route if the author already has an established following, but a harder sell for emerging authors.