Interzone 290-291 Now on Sale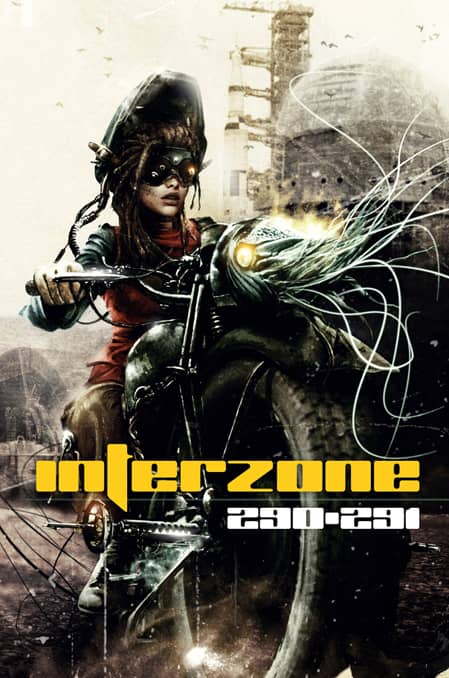 Interzone 290-291. Wraparound cover by Vincent Sammy
There was some uncertainty about the fate of British SF magazine Interzone at the beginning of the year. Well, I was uncertain, anyway. Long-time publisher and editor Andy Cox announced the magazine was being sold, then quietly announced it wasn't. The January-February 2021 issue never appeared. But then, out of the blue, this beautiful and massive double issue appeared in June to lay all doubts to rest. Here's the description from the website.
192 gorgeous full color pages packed full of modern science fiction and fantasy: New long and short stories by Alexander Glass, Tim Major, Lyle Hopwood, Daniel Bennett, Cécile Cristofari, Matt Thompson, John Possidente, Lavie Tidhar, and Shauna O'Meara; Climbing Stories by Aliya Whiteley (x2); Ansible Link by David Langford; lots of book reviews; six and a half thousand words of Nick Lowe's Mutant Popcorn; wraparound cover art by Vincent Sammy and story illustrations by Jim Burns, Vince Haig, Richard Wagner, Dave Senecal, Ev Shipard and others.
Interzone is one of the most beautiful SF magazines on the market. Here's a sample of some of the gorgeous interior art.