What Makes a Classic?
What Makes a Classic?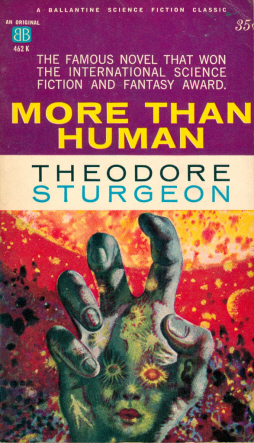 Last week, I criticized Mur Lafferty for attempting to dismiss some of the classics of the genre unread.
Reading some of the comments on that post got me to thinking about an obvious question: what makes a classic of the genre? Obviously, an ability to stand the test of time is the most important element in defining a classic, as a brief perusal of the bestsellers of 100 years ago, or even 50 years ago will demonstrate, but there must be more to it than simple longevity since there are no shortage of unread classics, both within and without the SF/F genre.
Is there some sort of magic formula that allows us to distinguish between the merely popular and the temporally transcendent? We know that sales quantities are both objective and incapable of determining literary greatness, but does this mean that greatness is entirely subjective or are there some reasonably objective elements involved?

It probably makes the most sense to begin with the books that are considered classics of the SF/F genre and compare them to the classics of mainstream literature.
James Wallace Harris has composed a list that includes various citations that is headed by the following ten SF works.
The Demolished Man, Alfred Bester (1953)
More Than Human, Theodore Sturgeon (1953)
Dune, Frank Herbert (1965)
The Foundation Trilogy, Isaac Asimov, (1951)
A Canticle for Leibowitz, Walter M. Miller (1960)
Stand on Zanzibar, John Brunner (1968)
The Left Hand of Darkness, Ursula K. Le Guin, (1969)
The Time Machine, H.G. Wells (1895)
War of the Worlds, H.G. Wells (1898)
Childhood's End, Arthur C. Clarke (1953)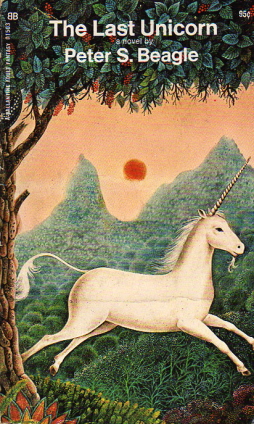 Now, there are only four, perhaps five works on this list that I would place on my own list of top ten SF classics, but I can't seriously quibble with any of the works, and still less the authors listed. (Full disclosure: I've only read one Sturgeon novel and More than Human wasn't it.) And now let's look at a list of Fantasy classics, in this case, one composed by GoodReads.
The Lord of the Rings, J.R.R. Tolkien (1954)
The Hobbit, J.R.R. Tolkien (1937)
The Chronicles of Narnia, C.S. Lewis (1950)
Alice's Adventures in Wonderland, Lewis Carroll ((1865)
A Wrinkle in Time, Madeleine L'Engle, (1962)
The Wonderful World of Oz, L. Frank Baum (1900)
The Earthsea Trilogy, Ursula K. Le Guin (1968)
Peter Pan, J.M. Barrie (1902)
The Last Unicorn, Peter S. Beagle (1962)
Watership Down, Richard Adams (1972)
There is even less to quibble about on this list; I would question only the place of the Le Guin and Beagle works on it. (The Left Hand of Darkness is a definite classic, Earthsea not so much.) Now, for the sake of comparison, let's consider a list of the historical literary classics.
The Iliad / The Odyssey, Homer (800 BC)
The Barchester Chronicles, Anthony Trollope (1855)
Pride and Prejudice, Jane Austen (1813)
Gulliver's Travels, Jonathan Swift (1726)
Jane Eyre, Charlotte Brontë (1847)
War and Peace, Tolstoy, (1869)
David Copperfield, Charles Dickens (1849)
Vanity Fair, William Thackeray (1848)
Madame Bovary, Gustave Flaubert (1856)
Middlemarch,George Eliot (1869)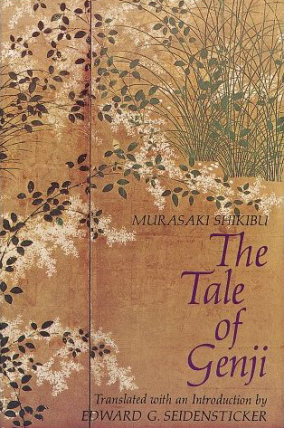 Rather Anglocentric, and I'm entirely unfamiliar with the Trollope novels, but this is also a fairly reasonable list, although the absence of Dostoevsky is a little astonishing. I would also insist upon the inclusion of Murasaki Shikibu's The Tale of Genji, but wouldn't expect it to have been considered by most Western readers; the absence of The Decameron can be justified by the fact that it is a collection of tales rather than a novel per se. Then again, The Iliad isn't either, but one couldn't possibly leave it off the list no matter what. But setting aside the question of the optimal list, what can we note by comparing the SF/F lists with the mainstream one?
The first thing to note is that there is no temporal overlap whatsoever between the first two lists and the third one. The last book on the mainstream list, Middlemarch, was published nearly 30 years before The Time Machine. The second thing that leaps out is the surprising way in which more female authors (3) appear on the ten works comprising the mainstream list than on the twenty genre works (2), despite the fact that all three women published their novels long before women had been "liberated" to write. (And it should be four; the Lady Murasaki Shikibu's work, which is arguably the first true novel, was written in the 11th century.) These two things are interesting, but unrelated to our present purposes, so we shall ignore them.
What is more immediately useful is to note that the mainstream list can be divided into two types, character studies and moral/philosophical explorations, with some degree of overlap marked by Tolstoy. However, this is not true of the SF/F classics, which feature no significant character studies and much weaker moral/philosophical explorations in the five works that can be reasonably described that way.
Of the SF classics, only LeGuin and Miller would appear to qualify as moral or philosophical explorations; not uncoincidentally, they are the two novels that would probably be considered the most philosophically serious. I suppose one could also make a case for Clarke's novel as well, but from a philosophical perspective, it is only noteworthy for its glorification of the literally inhumane.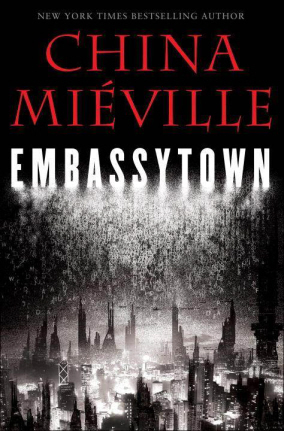 What makes a SF/F work classic appears to be primarily a matter of conceptual priority. Each of the classic SF/F works are more representative of some level of literary innovation and conceptual creativity than of any great insight into the human condition or philosophical depth. This may in part explain why the SF/F genre is considered to be somewhat of a literary ghetto; "the literature of ideas" is not considered to be a compliment in this regard. And that raises the interesting question; it it possible that a SF/F book with reasonable cause to be considered a literary classic would not be regarded as a classic within the genre itself?
It's probably a moot point, as of the current generation of genre authors, the only author who springs to mind as one who is potentially a writer of classics in both the mainstream and genre senses is China Mieville. Not only is Mieville spectacularly original in the conceptual sense, but in Embassytown, he also addresses matters of not-insignificant philosophical weight. However, his inclination towards the grotesque likely renders his work a bit too far outside the identifiable human condition for it to stand the eventual test of time.
As for the likes of popular authors such as J.K. Rowlings and Stephanie Meyer, it should be readily apparent that despite their immense popularity at present, their works will no more be considered classics than will the works of equally best-selling authors like Tom Clancy, Stephen King, and Danielle Steele.