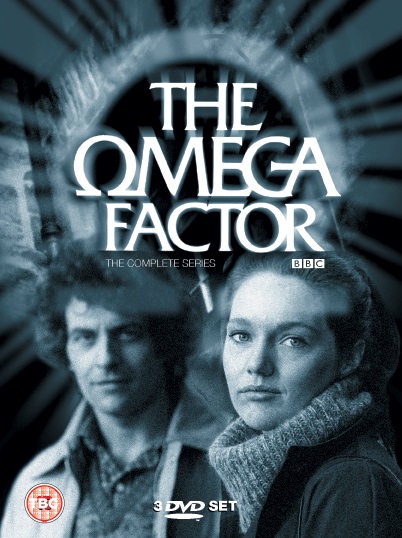 Starring James Hazeldine and Louise Jameson
(1979. 10 episodes, 3 disks, 510 minutes)
Saturday night at the 2016 Windy City Pulp and Paper Show back in April, I had dinner with John O'Neill and several others, including Arin Komins and her husband Rich Warren. During our discussions about Blake's Seven and The Sandbaggers, Arin mentioned another BBC program, The Ωmega Factor. Her description sounded fascinating, so I bought it on Sunday from a dealer.
The Ωmega Factor is a British series about the limitless potential of the human mind and this theme is explored through various paranormal abilities. The show stars James Hazeldine (1947-2002) as journalist and psychic investigator Tom Crane; Louise Jameson, as psychic investigator Dr. Anne Reynolds; and John Carlisle as psychiatrist Roy Martindale. Crane and Reynolds report to Martindale who directly supervises Department 7, a secret British government group that explores psychic phenomenon mostly for use by the military.
Mind control, poltergeists, possession, witches, experimental devices, haunted houses and out-of-body experiences are a few of the paranormal subjects discussed in the ten episodes that were produced. Here's a look at each one.
---